Audiomania Records –  1698 Madison Ave., Memphis, Tennessee  38104-6401   Open
Memphis has two top end record stores – Shangri-La and Goner – featured on many best of lists.  Buried in the back of a small strip mall, Audiomania Records is not one of them – its more meat and potatoes but worth the dig.  Personally, I went for the boxes of 45s which had quite a few worthy acquisitions.  Unpriced, Owner Paul Williams, pictured below, gave them a look and a reasonable price.  And while I was there, he treated me to some nice conversation.  Worth a dig.
Wanna go?  You can find Audiomania Records on our Record Stores Map
The store made VinylRadar's November 2018 list of the Best Record Stores in Memphis

My most interesting find – the E.F. Theme by Electric Frankenstein – a punk 45 from 1994.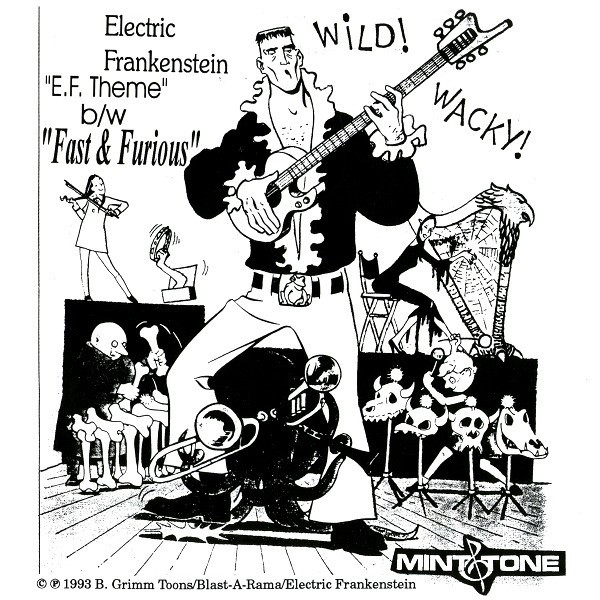 Here are the boys performing the E F Theme. 
And while we're at, something completely different – the Curly Shuffle by the Jump N' The Saddle Band from 1984.
This used to play at every Mets home game in the '80s.