Strider Records – 22 Jones St., Greenwich Village NYC  10014
Store Closed
Bought some great records here while making my regular tours of the Village record shops in the '70s and '80s.   Two of the best were a 45 by the Gentlemen – Come On and the Wailers – Out of Our Tree.  Both are supreme 60's garage.  The Gentlemen was released in 1966 on Cameo, while the Wailers were a long running group from the Pacific Northwest usually known for frat rock – but this was a great garage record.
Pictured below is the store's owner Bob Noguera.  The singles were on the left, behind the counter, and the albums on the right.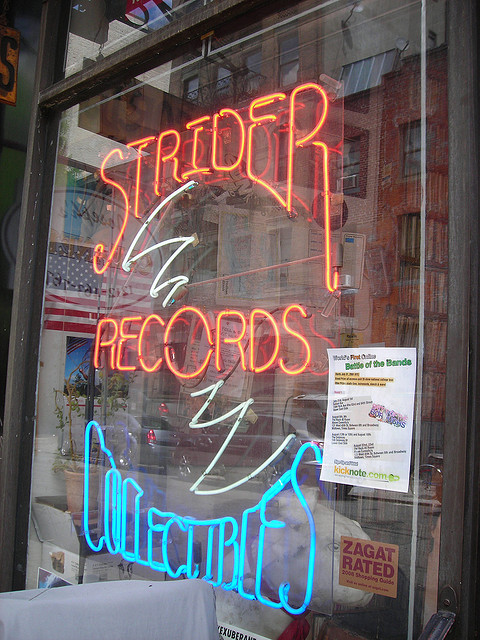 Inside Strider – look at all those 45s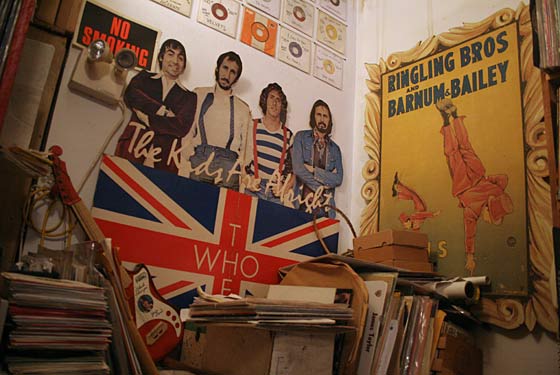 Here's a post from the Lost NYCity blog published in February 2009 Strider Records Counting Down The Days?  The store survived for another two years before finally closing in 2011.  In this post, the author describes the shop and its history.  Opened by Bob Noguera in 1979, the store had several homes,  first on Cornelia, then Bleecker, and finally Jones, but always stayed in the Village.