Repo Records – 506 South St., Philadelphia, PA 19147 – Open
Next up on my tour of Philadelphia's finest was the venerable Repo Records. First opened in 1986, Repo has been on South Street since 1998. It used to be at 538 South Street, a block away from its present location. The store was named after the 1984 movie Repo Man, which had a soundtrack featuring hardcore punk, a favorite of the store's owner.
A Philadelphia institution, this is not your Mom and Pops record store. The store features new and used records, including indie, hardcore, punk, sixties, soul, rnb, hip hop and jazz, among their offerings. The Repo Top 30 (pictured below) will give you an idea of what they are selling, as will the recent releases they are scheduled to receive. Grimes (electronic indie), Tame Impala (psych indie) Soccer Mommy (indie pop) King Krule (Jazz Punk) and Tyler, the Creator (Rap) rounded out the top five when I visited. The focus here is on indie and punk, and new releases of lesser known artists. They also sell records from local Philadelphia based bands.
The store is located on South Street, once a mecca for bohemians and music, and now a tourist destination. To accommodate the tourists, Repo Records also offers merchandise, including pins and patches, as well as clothes for the musically inclined.
Wanna go? You can find Repo Records on our Record Stores Map.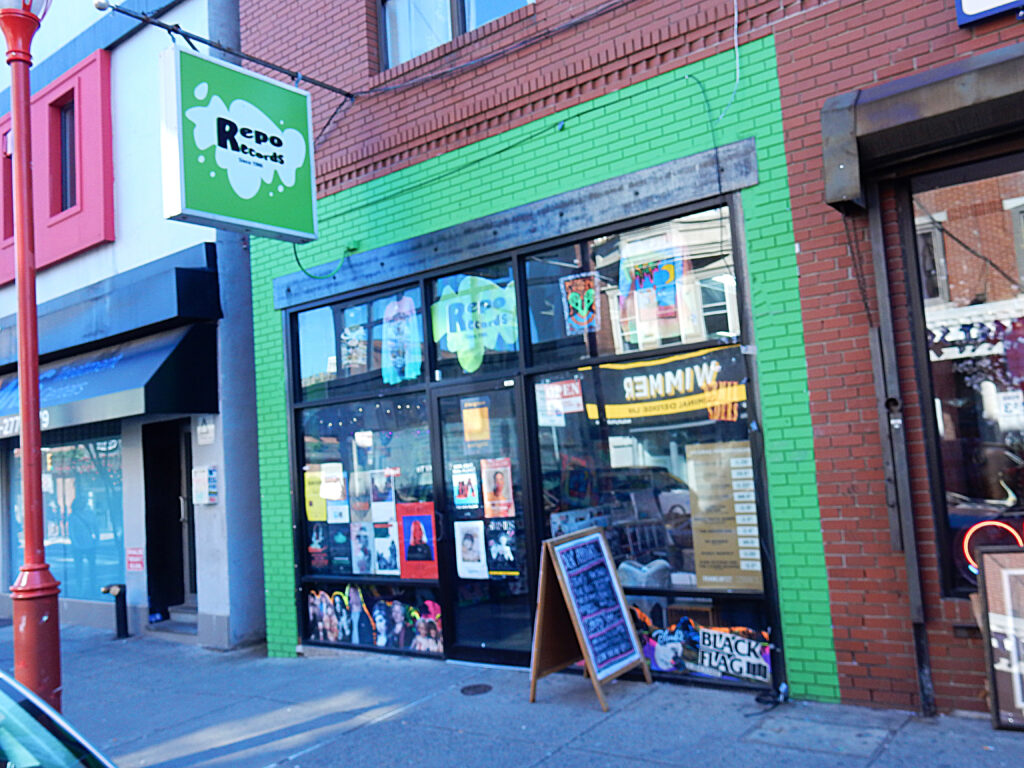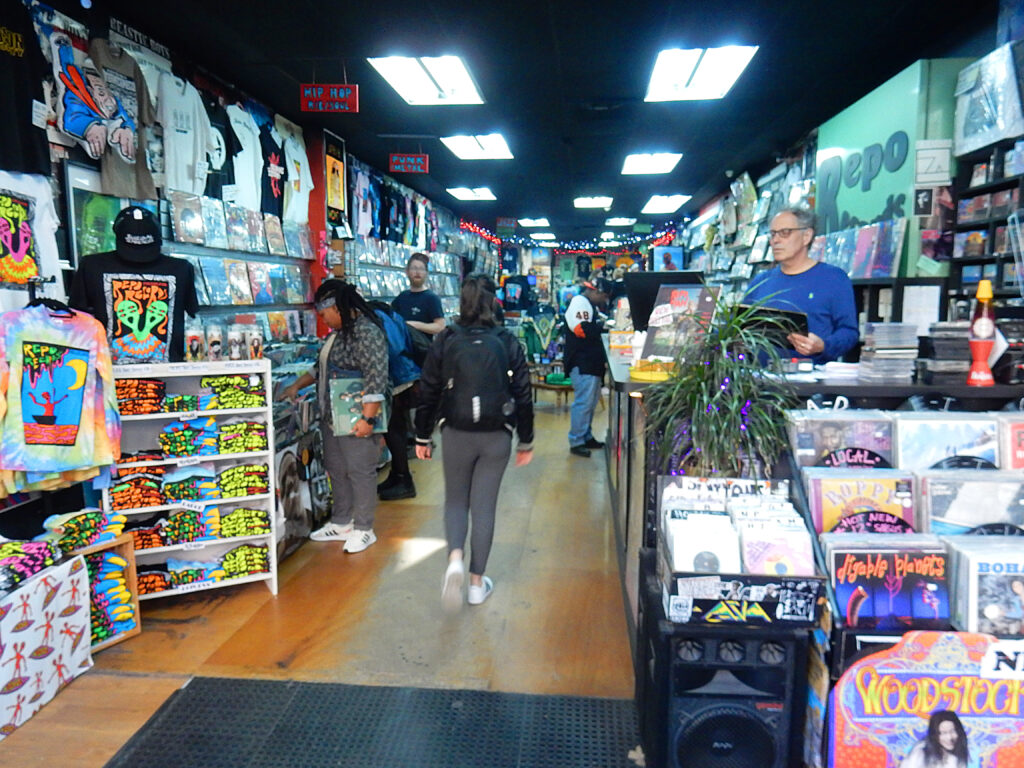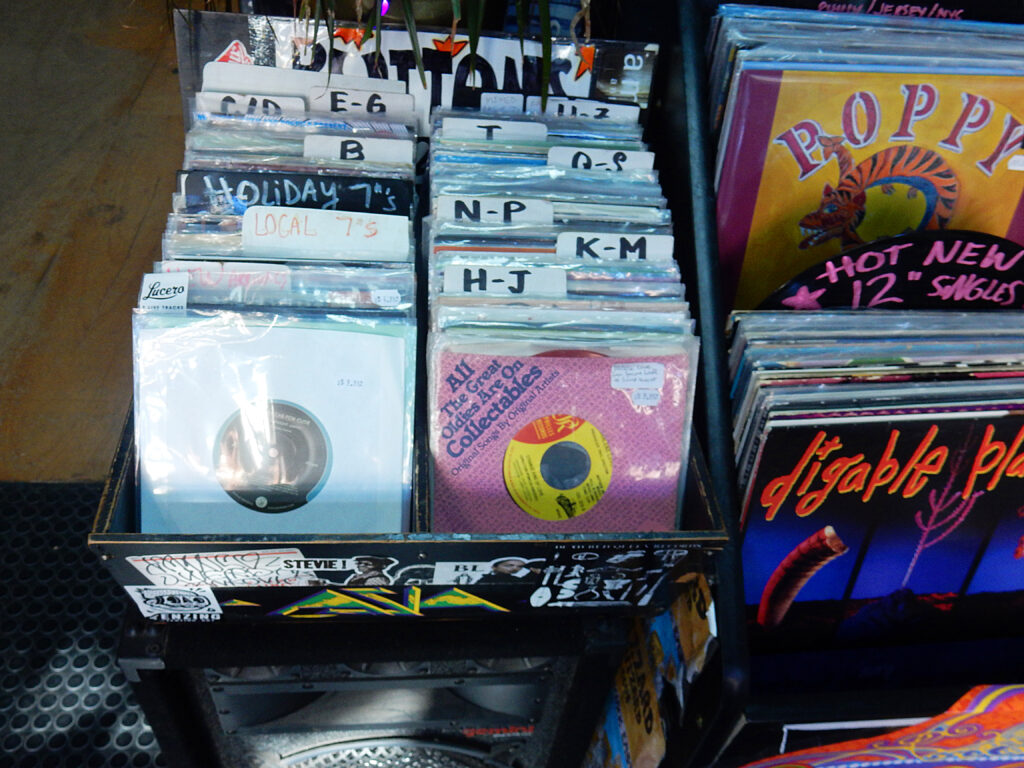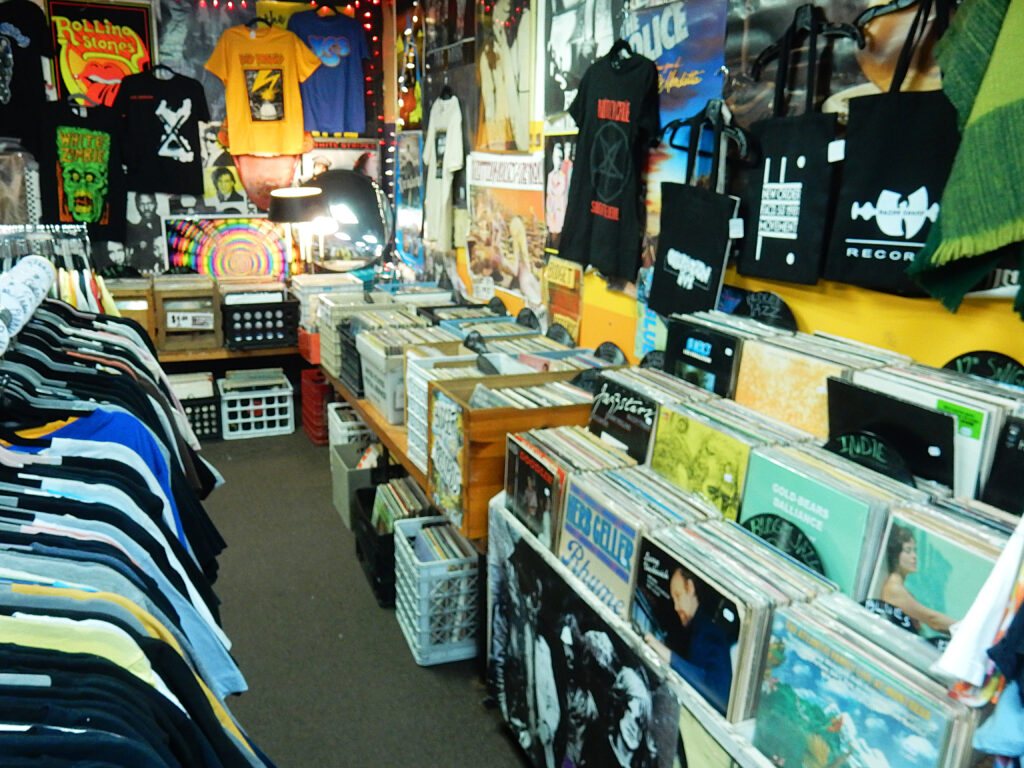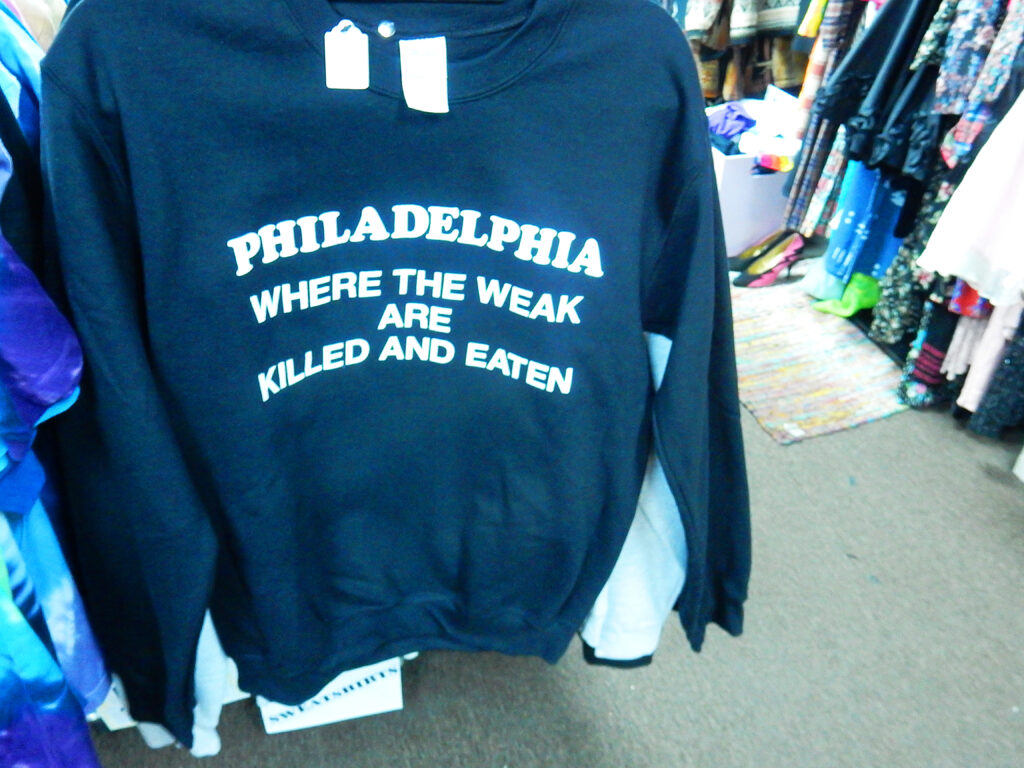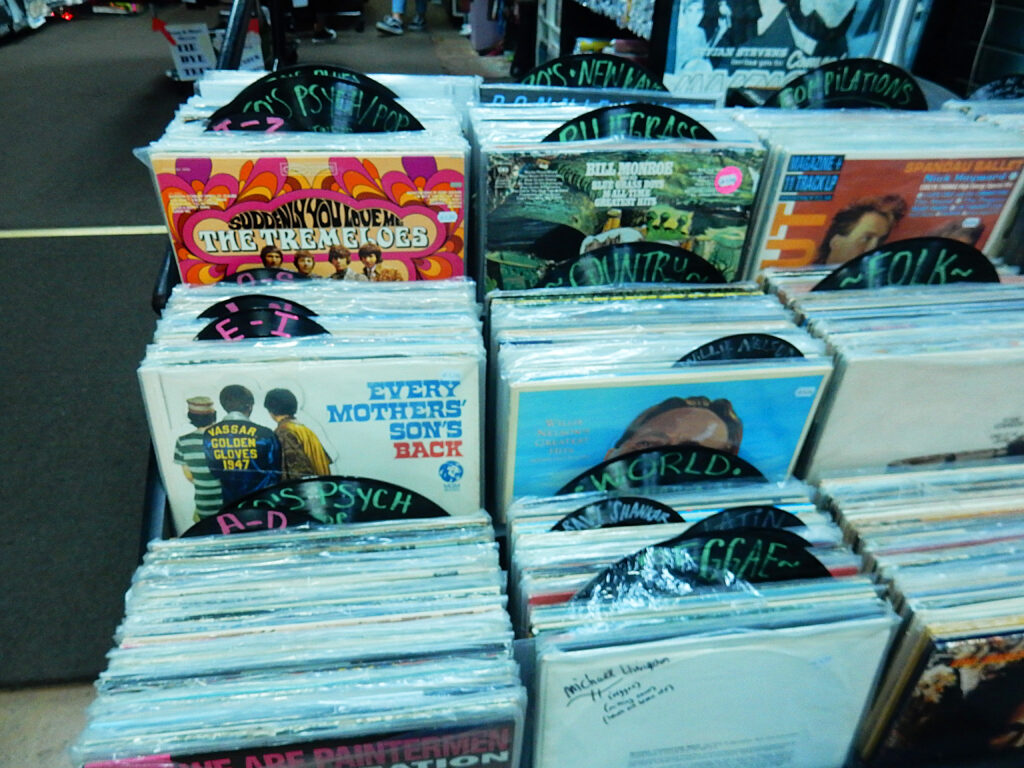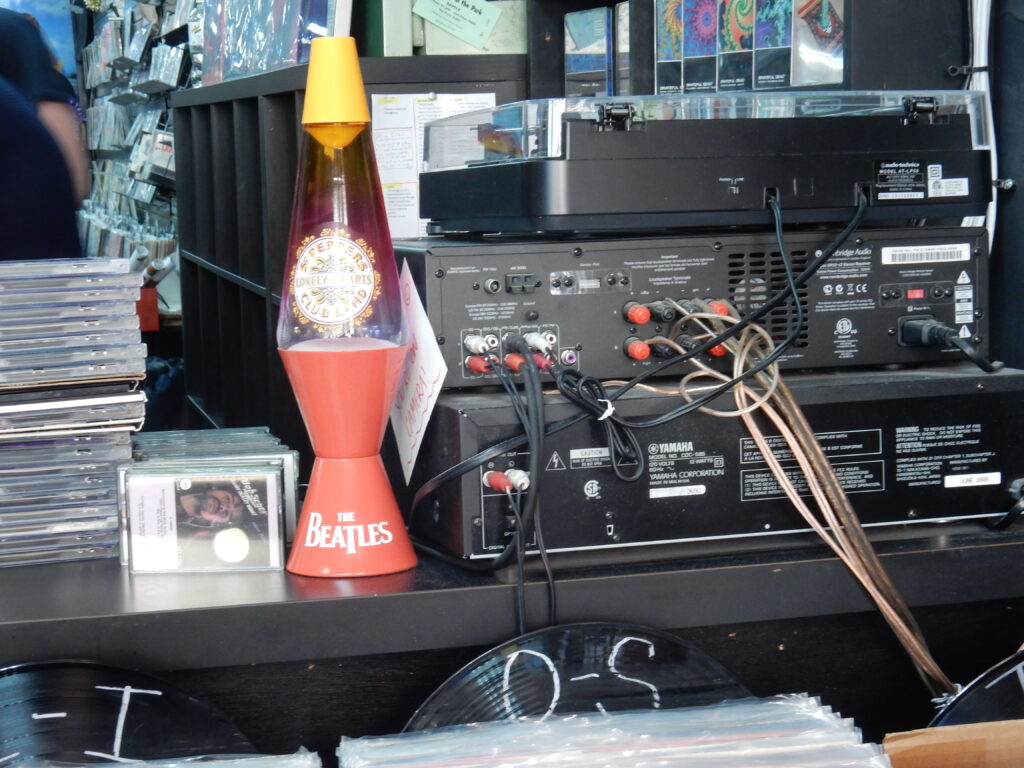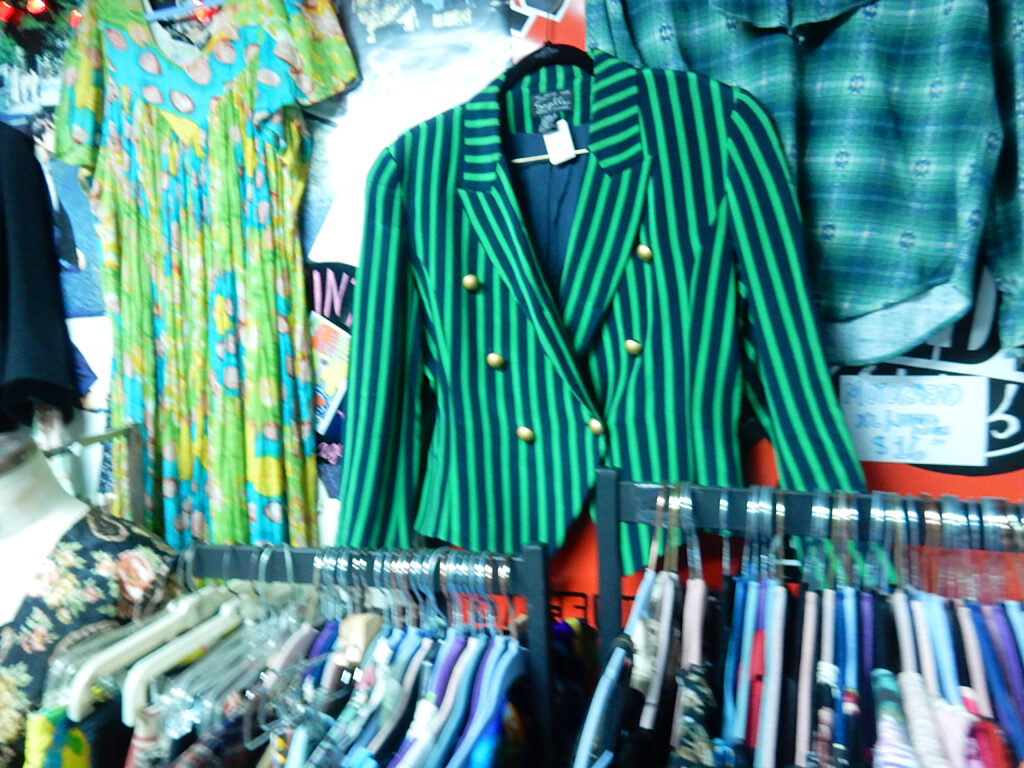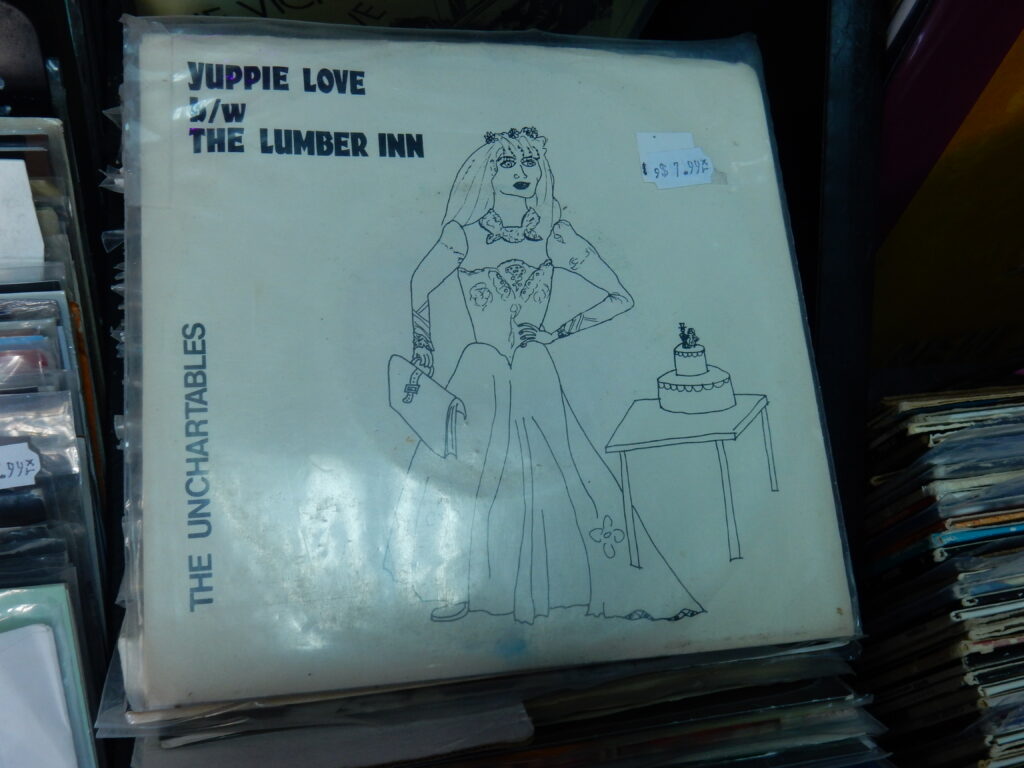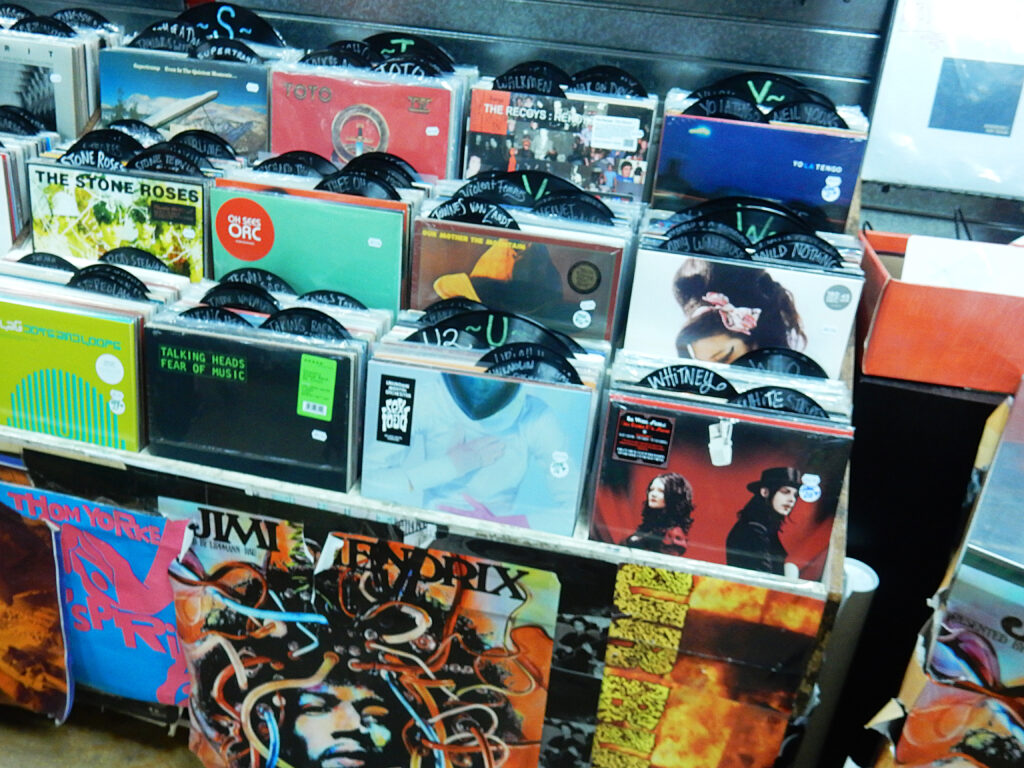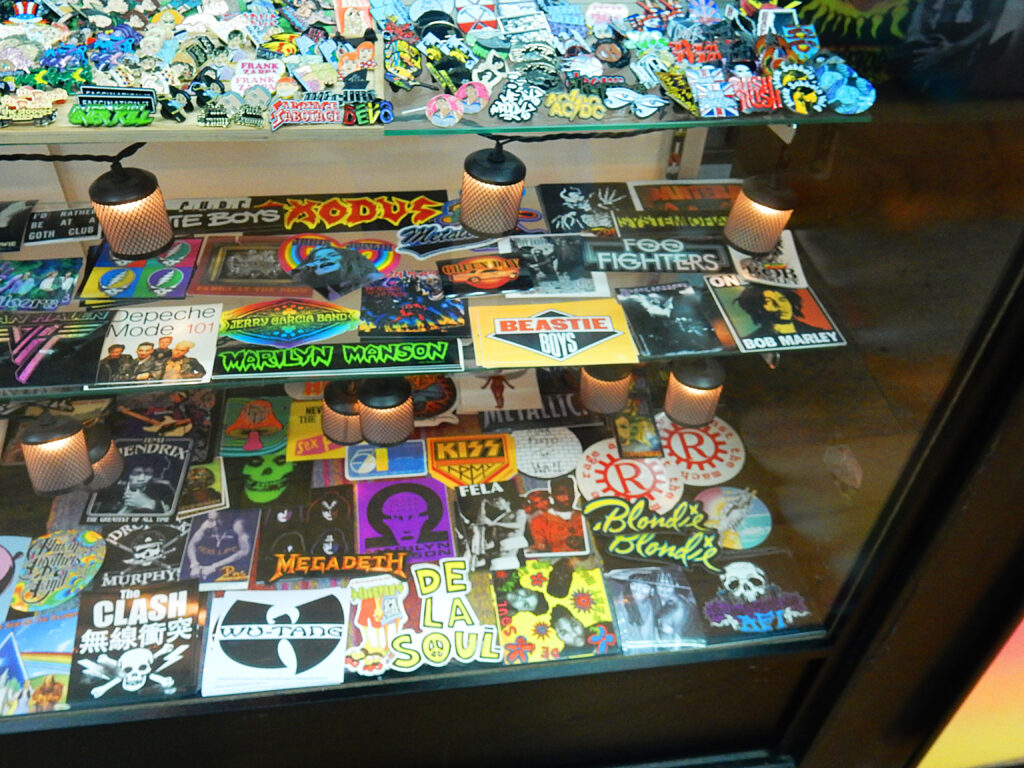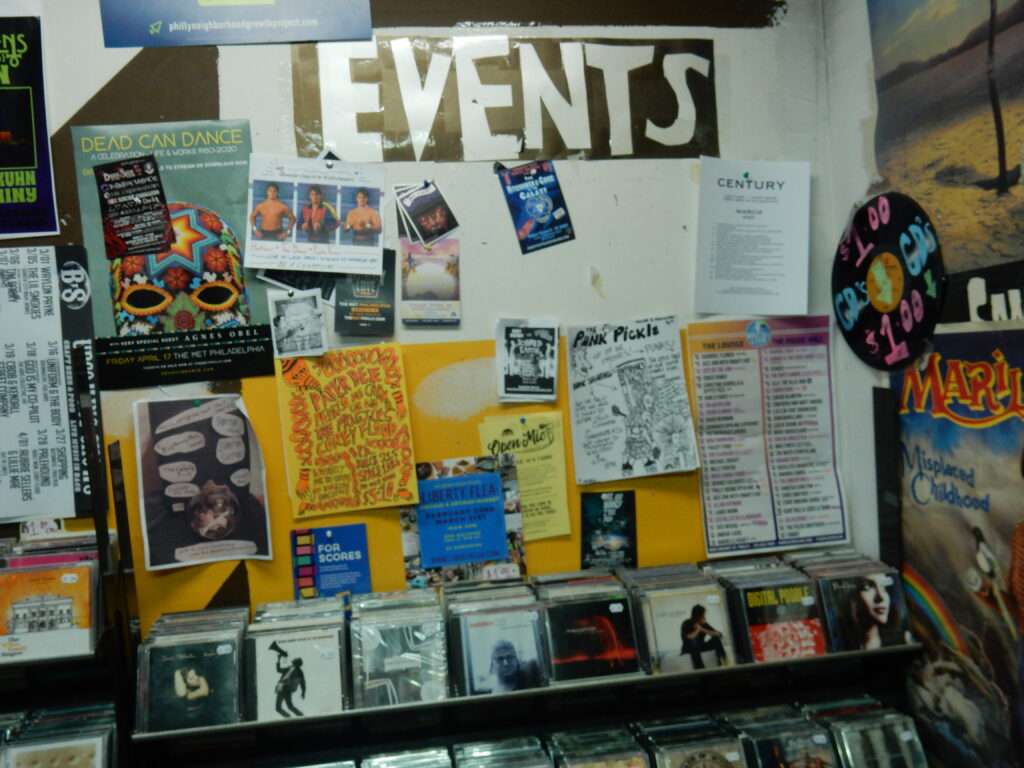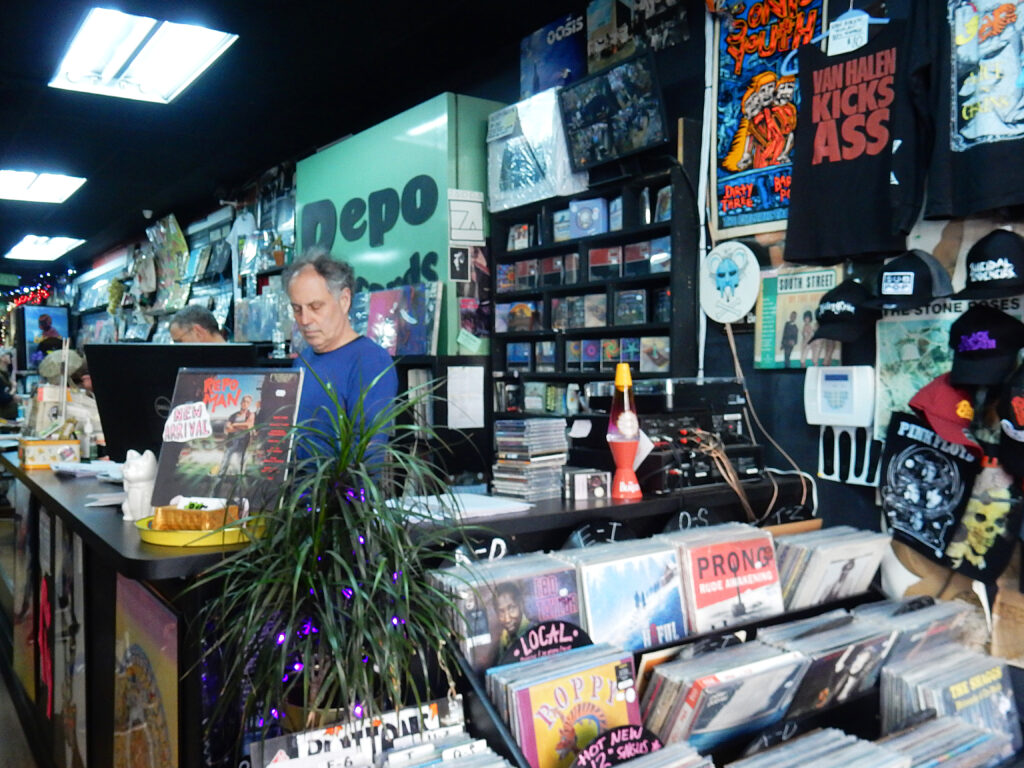 Here are links to two articles. The first appeared on Whipradiotu.com, Temple University's student run Internet Radio Station, on January 17, 2020 and is titled Interview: Dan Matherson, Owner of Repo Records The second appeared on the Key, a blog run by WXPN, a non-profit Philadelphia radio station, on July 22, 2014 and is titled The Other Repo Man: A Look At The Life Of Repo Records Owner Dan Matherson. Both interview store owner Dan Matherson about the store and its history.
Repo had an in-store featuring Girlpool on April 18, 2015 at the store's 538 South Street location.  A two women indie band (sans drummer) this was  at the time of their first full length release, Before the World Was Big and features the lead song off that album Ideal World, among others.  Quite a coup getting them and a good indicator of what the store is about.  I'd show you the video, but the owner has disabled it from non Youtube display.  So here instead is a live video of the girls performing Ideal World at the Bunker on October 14, 2015.
And here's a cool video about the store at its 538 South Street location.
While I was there I found a late 60s album by a local Philadelphia band Elizabeth. Quite reasonably priced, it features a nice collage album cover and the baroque psych styled Mary Anne. Alas, the rest of the record is not at the same level.