Crossroads Music – 3130 B S.E. Hawthorne Portland Oregon 97214 – Moved (and open elsewhere)
An interesting concept, Crossroads Music is like a permanent record fair – a series of independent vendors share the space, each allotted his own section.  Because each vendor organizes his own stock, you have multiple sections of the same genre, like rock, new arrivals, etc. throughout the store.  Each vendor also sets his own prices, so pricing can vary.  Also, the vendors change, as they can take space for short or longer durations.  Like a record fair, this means treasures can be hiding anywhere, available to the digger willing to seek them out.  They only sell used records, not new.  They also sell used stereo equipment to play your finds on.  It was founded in 1993.
The store made the Oregonian's list of The 10 best record stores in Portland published in 2016, coming in at number 2.  It's concept means that any number of vendors are out looking for records to offer you.  
These pictures are from my visit to the store in 2014.  It has since moved locations (in 2017) and now, named Crossroads Records, can be found at 8112 SE Foster Rd, Portland, Oregon 97206.  The concept is still the same, with multiple vendors sharing the space, just the location has changed.
Wanna go?  You can find Crossroads Records (at its present location) on our Record Stores Map.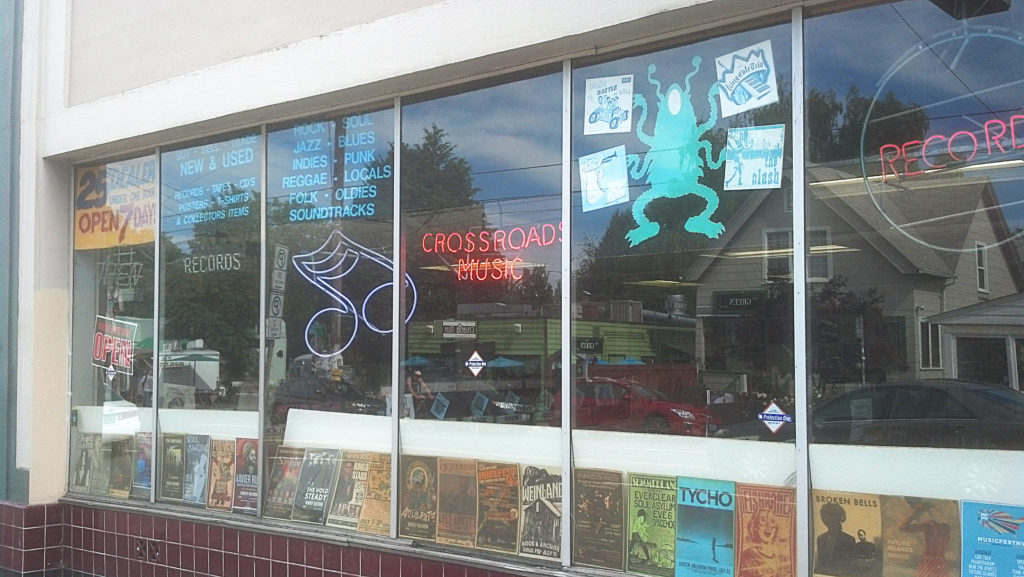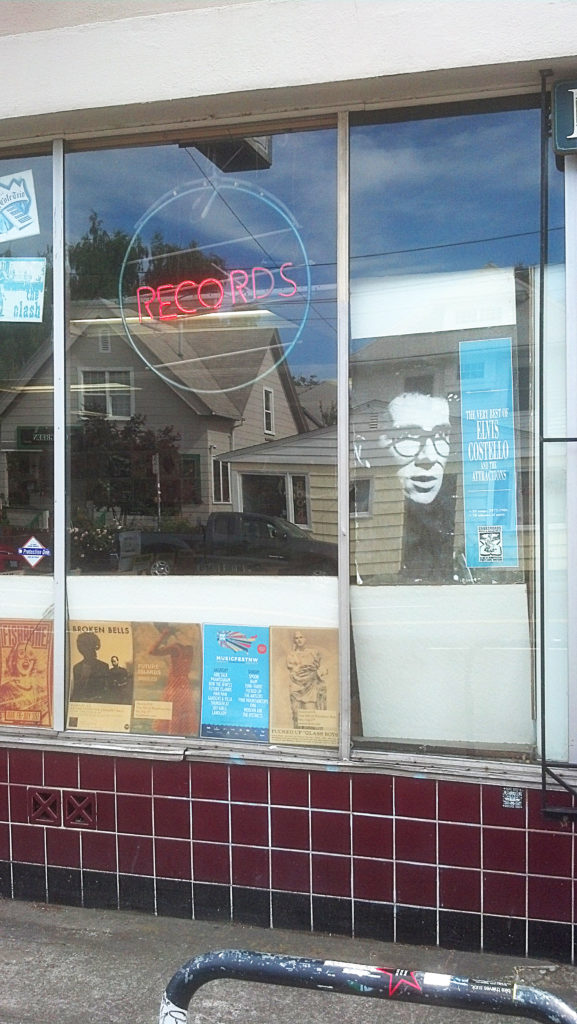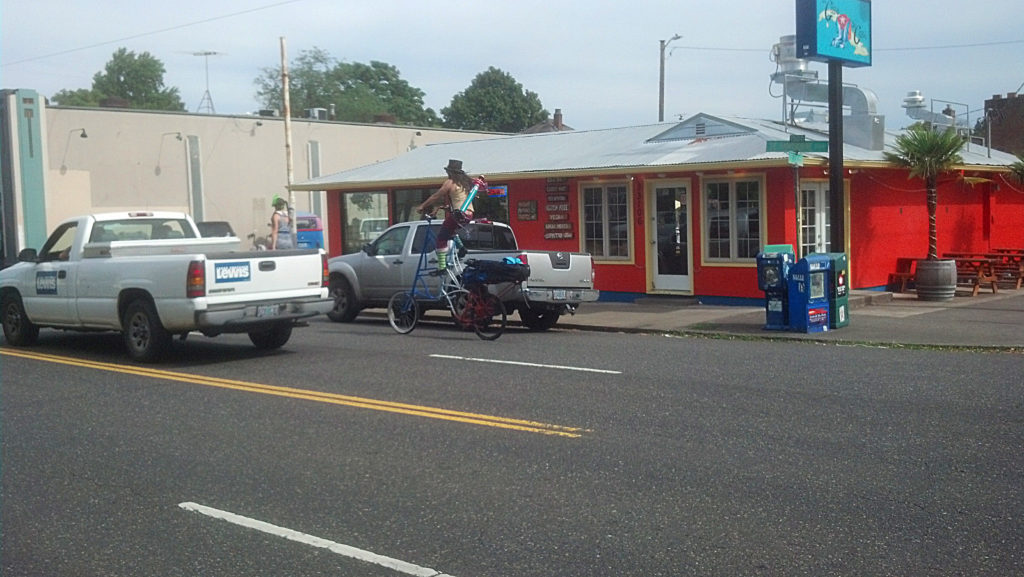 Below are two images of Crossroads Records at its new location on Foster. These come from Yelp, so if anyone wants me to take them down, just ask and I'll oblige.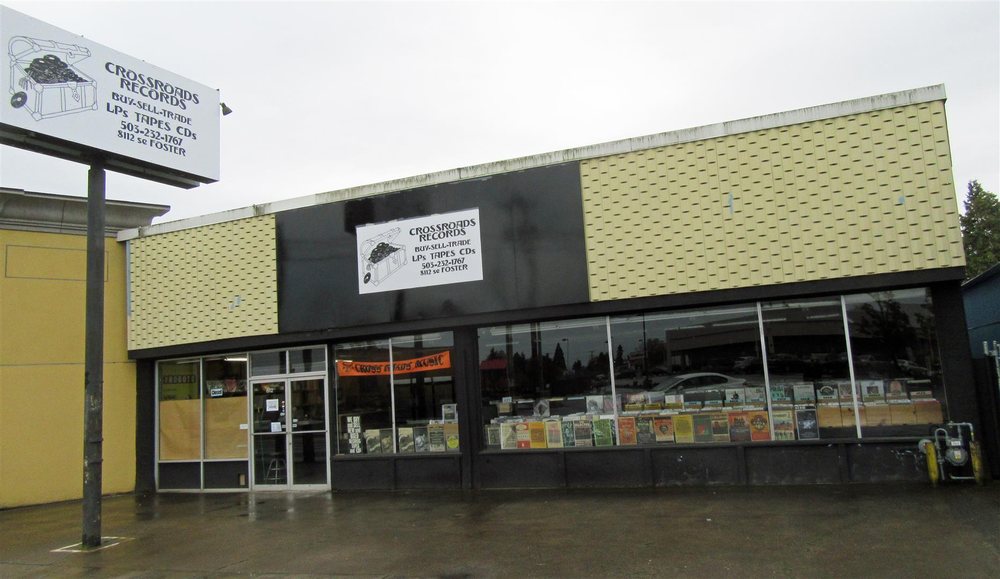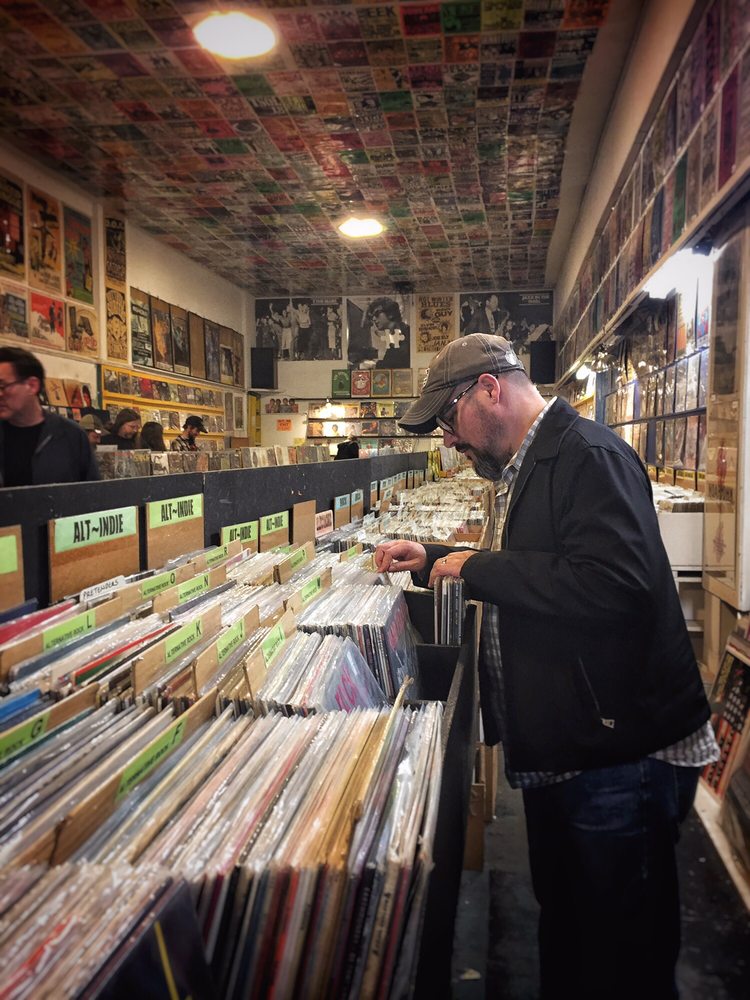 Here's a May 2018 article that appeared in the Portland Mercury's Blogtown section, Crossroads Records, Portland's Best Place for Used Vinyl, Celebrates 25 Years This Weekend about the store, and another from June 2017 Crossroads Music Has Found a New Home about its move to its new digs.
And here's a piece that appeared on Discogs, first posted in August 2015, titled Crate Diggers Spotlight Series: Thom Jones of Crossroads Music  It interviews Thom Jones, one of the store's owners, about the store and its offerings.