Jack's Rhythms, 54 Main Street, New Paltz NY 12561-1522
Open
New Paltz is a land that time forgot (kind of like the Green in Ithaca, but that's a story for another day.)  The hippie movement took root in the 60s, and never left.   It's part of New York, but much more like Oregon than the City.  Life here is laid back.  It is home to SUNY New Paltz, a college that has risen in the academic rankings of New York's state universities, and the gateway to the 'Gunks, Lake Minnewaska and the Mohunk Mountain House, for the hiking and rock climbing enthusiasts among you.  Or perhaps Huguenot Street, and its 18th century stone houses, or a brewery (the former Gilded Otter, now Clemson Brothers at the end of Main Street) is for you.
But if you're on this site, you're looking for a record store.  New Paltz has two, Jack's Rhythms and the last surviving outpost of Rhino.  A smaller shop, the store has a nice selection of vinyl.  Ask and he shall play too – or you can listen for yourself.  They also sell books and cds.
The store was founded by the late Jack Goldberg in 1990.  It is presently owned by John Lefsky, who took it over in 2009.  He reportedly got the job after being a regular customer.
Wanna go?  You can find Jack's Rhythms on our Record Stores Map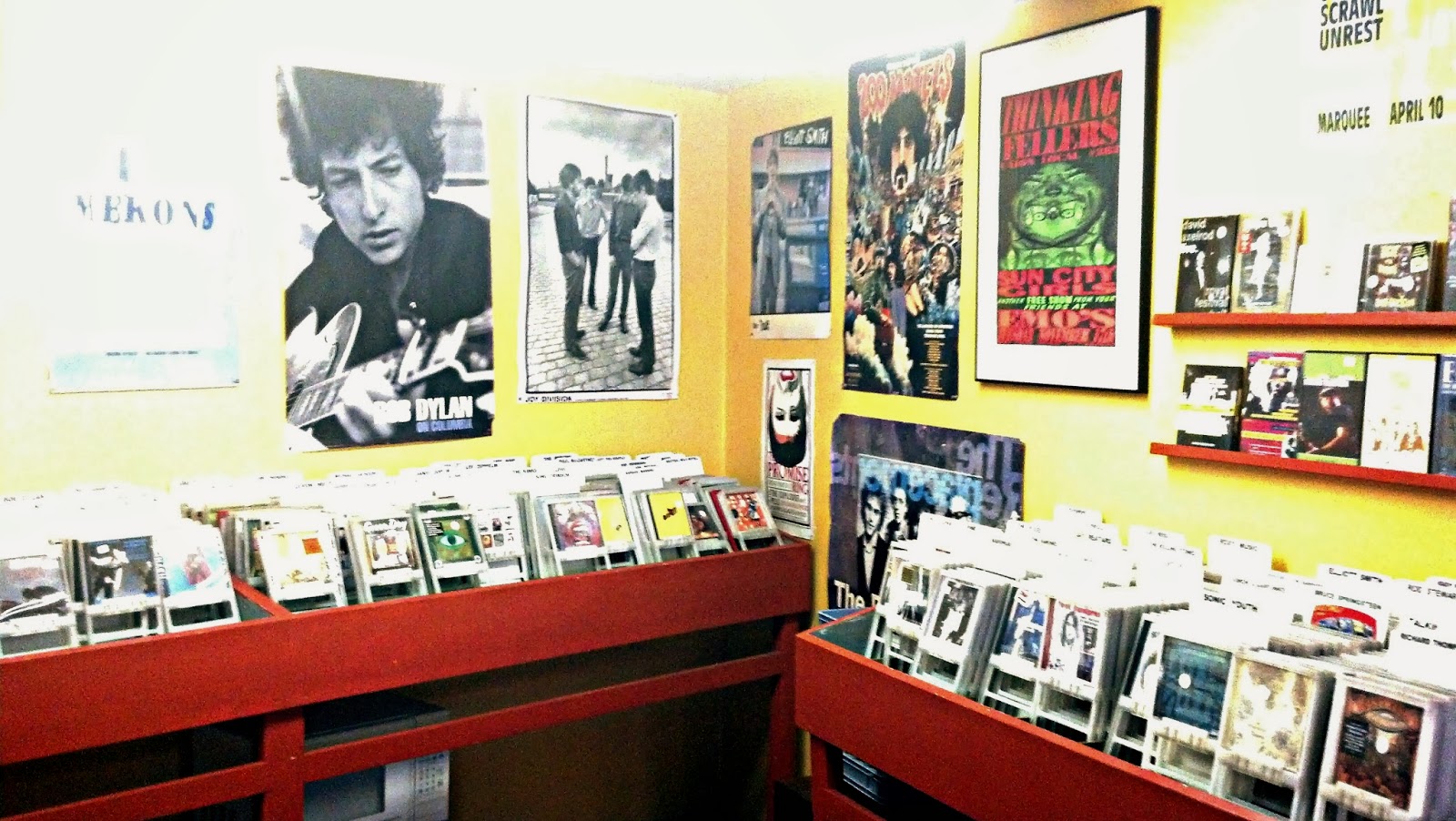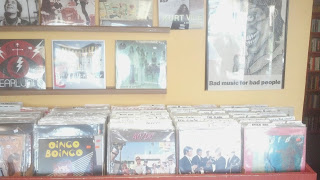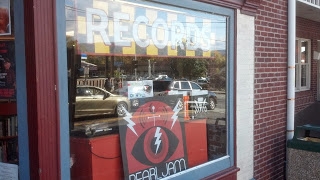 And here's a more recent article Local New Paltz Record Store Continues To Survive In An Ever-Changing Industry from March 2020 that appeared in the Little Rebellion, the SUNY New Paltz student paper, interviewing John Lefsky about the store and its history.