Turn It Up! 85 Main St., Brattleboro, Vermont 05301 – Open
When is a record store chain not a record store chain? When its Turn It Up! records. Turn It Up! has three separate shops throughout New England. Each presents as an indie record store, featuring new and used vinyl, as well as movies and cds. But the stores are linked together, operating under the same name, like the chain stores of old. There are stores in Brattleboro Vermont, as well as in Northampton and Montague Massachusetts.
My travels took me to the Brattleboro outpost, pictured below. Like the rest of Vermont, the store has a laid-back vibe, offering reasonably priced used records and movies. All of the usual genres were represented – rock, rap, hip hop, hardcore, pop, and jazz – and they had a smattering of 78s to go with their 45s, lps and cds. The staff was friendly and helpful, like you'd expect of people from Vermont. Mount Snow is nearby, so you can visit apres ski. Or perhaps you might want to go to the Whetstone Beer Co., on the Connecticut River, where you can enjoy a brew while sitting in both Vermont and New Hampshire at the same time.
Wanna go? You can find Turn It Up! on our Record Stores Map.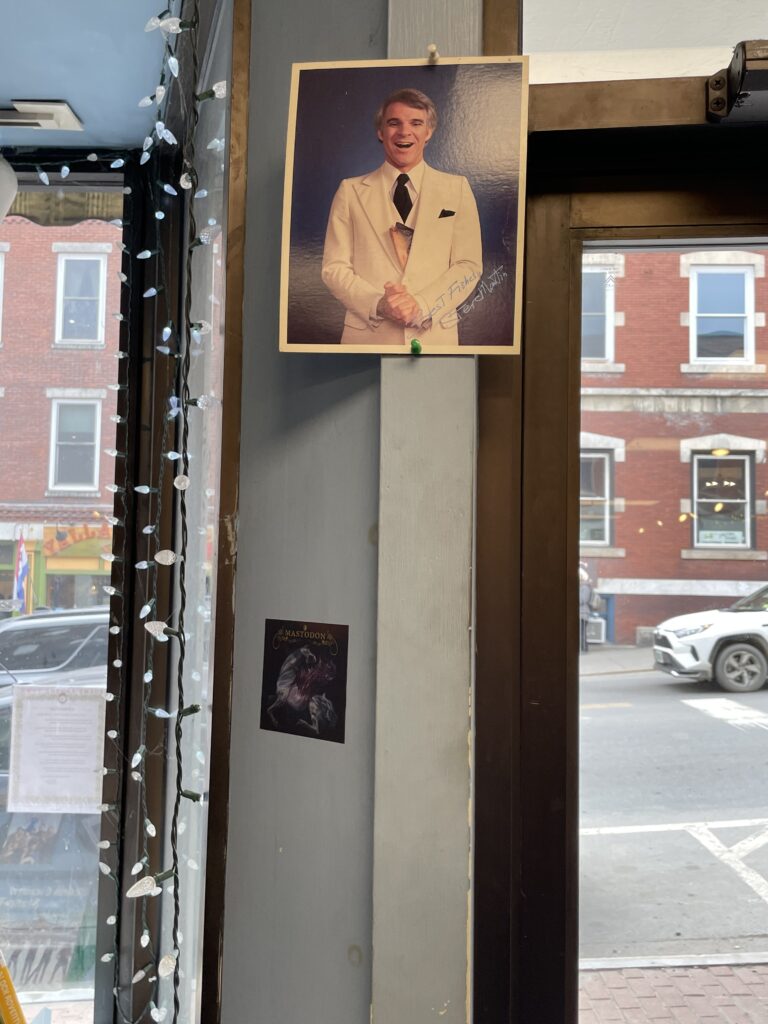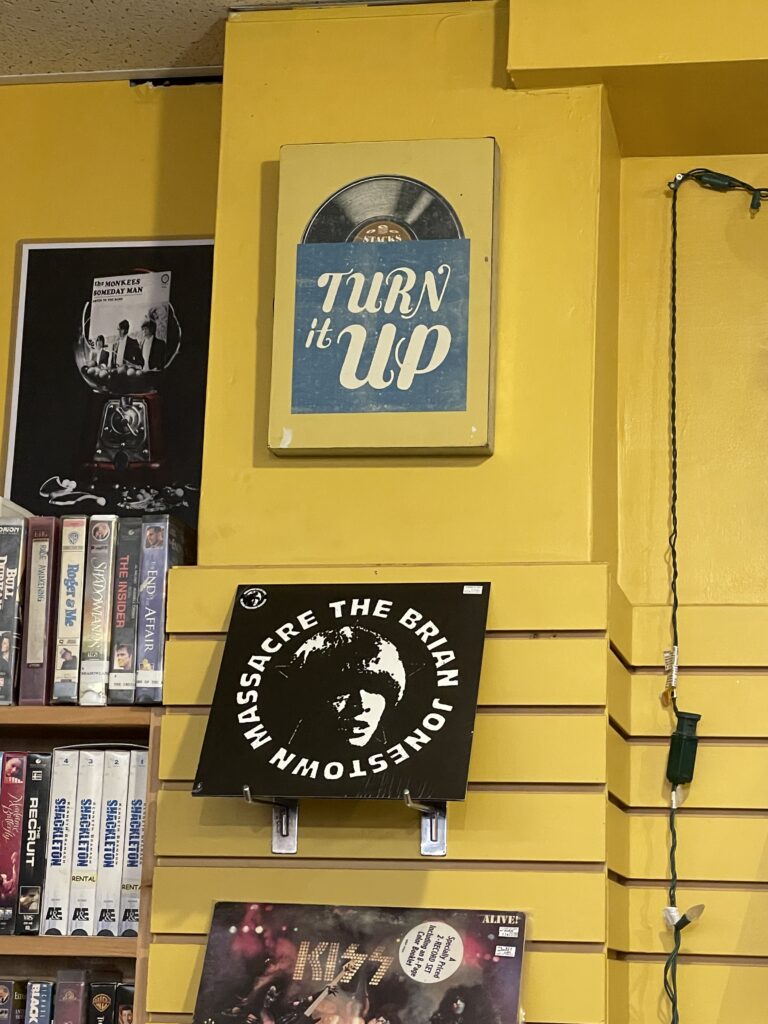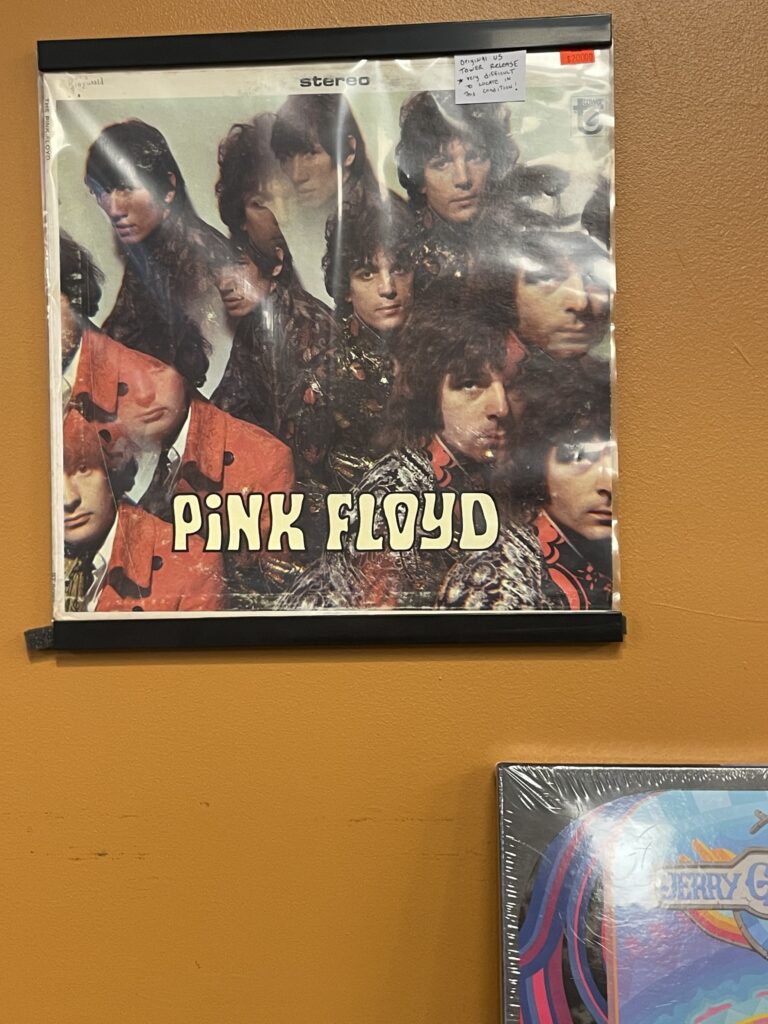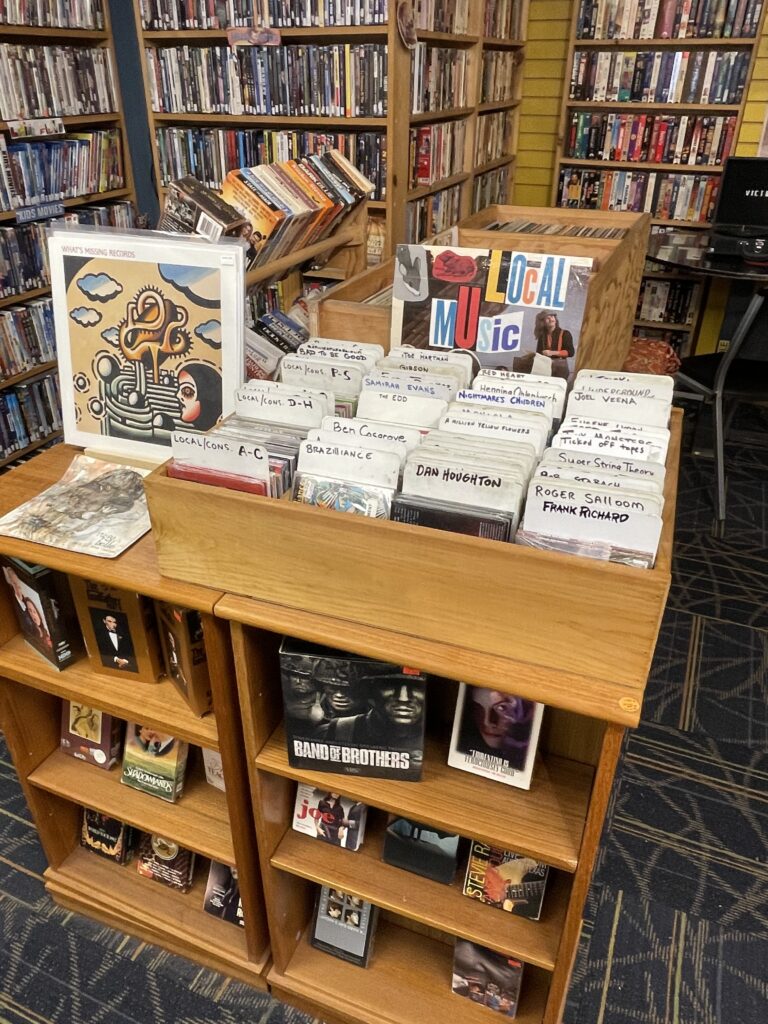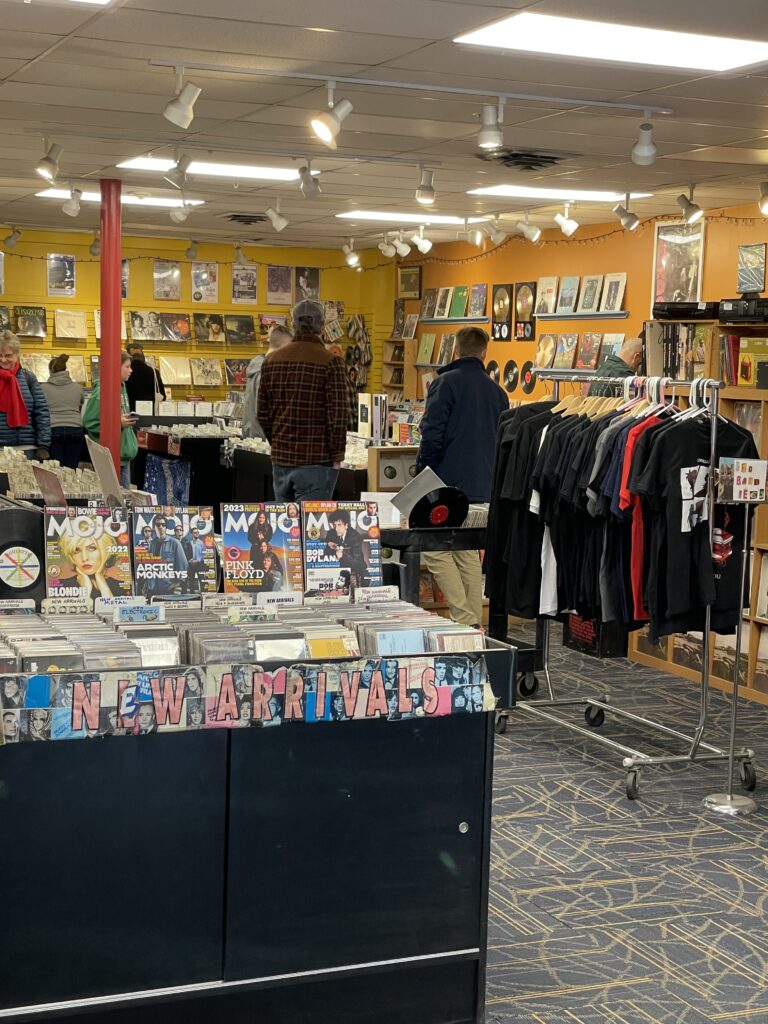 As I browsed thru the racks, I found the records I used to begin to learn French. I can't say I was a good French student (in fact I was terrible) but I do remember two things. The first was the phrase I heard most often in class – ferme la bouche – i.e. shut your mouth!
And the second was when my French teacher wrote this word on the blackboard, and asked anyone in the class to pronounce it. Phoque. Go ahead, you try and say it. No one would because they were afraid they'd be sent to the principal's office. My french teacher laughed, and told us this word in French means seal.
I never really believed him until I went to France years later. As my wife and I were sitting at a table, a waiter came up to offer drinks. I said, I need to ask you a question, how do you say Seal in French? He started laughing and I knew my French teacher wasn't lying all those years ago.
Here's an article published in Glide Magazine in August 2022 Vinyl Lives: Turn It Up! (MA/VT) Keeps It Fiercely Independent & Reissue Friendly interviewing founder Patrick Pezzati about the Turn It Up! chain of stores. The store pictured in the article is in Northampton Mass, which opened in 1995 (its in the basement).
And here's a video tour of the Northampton store, shot in 2021. You may want to slow this down to get a better view of what the store has to offer. To do this, as the video appears, hit the gear icon/playback speed, and slow to your desired pace (75% worked better for me).
Sonny Boy Williamson II – Your Funeral & My Trial
While I was there, I picked up a few records, with this offering by Sonny Boy Willamson being my favorite. No, not that Sonny Boy Willamson, the other one. A top notch blues harp player, he is performing a song he penned Your Funeral and My Trial on Checker, one of the preeminent blues labels of the day. Here's a video of the man himself, performing the tune. "Woman if you can't treat me no better, its going to be your funeral and my trial."