Hudson Valley Vinyl – 267 Main Street, Beacon New York 12508
For my next post Covid-19 trip, I visited Hudson Valley Vinyl. A new shop opened in March 2017, it's located in Beacon, New York, in the former home of Audioccult. On the smaller side, the store offers used vinyl in many genres, including rock, jazz, soul, reggae and hip-hop. The records were reasonably priced, and you could try before you buy. Worth a visit.
In addition to the Halloween decorations (I went in October), and vintage record boxes, the store featured a wall of old record store bags. Pictured below, it showcases bags from many by-gone stores, including Record World, Sam Goodys, Jimmy Dayton's, Music Oddesy, Crazy Eddie's, E. J. Korvette, and the Record Factory, as well as some that are still with us, like Rasputins and Bananas, and a bunch more I haven't been to or can't recognize. Way cool display.
While I was there I bought the Cramps – Psychedelic Jungle which featured their version of Goo Goo Muck – a classic psychobilly song – as well as a live Freddie King album, Rockin' the Blues, taken from 1974 and 1975 tour dates in Germany.
Wanna go? You can find Hudson Valley Vinyl on our Record Stores Map.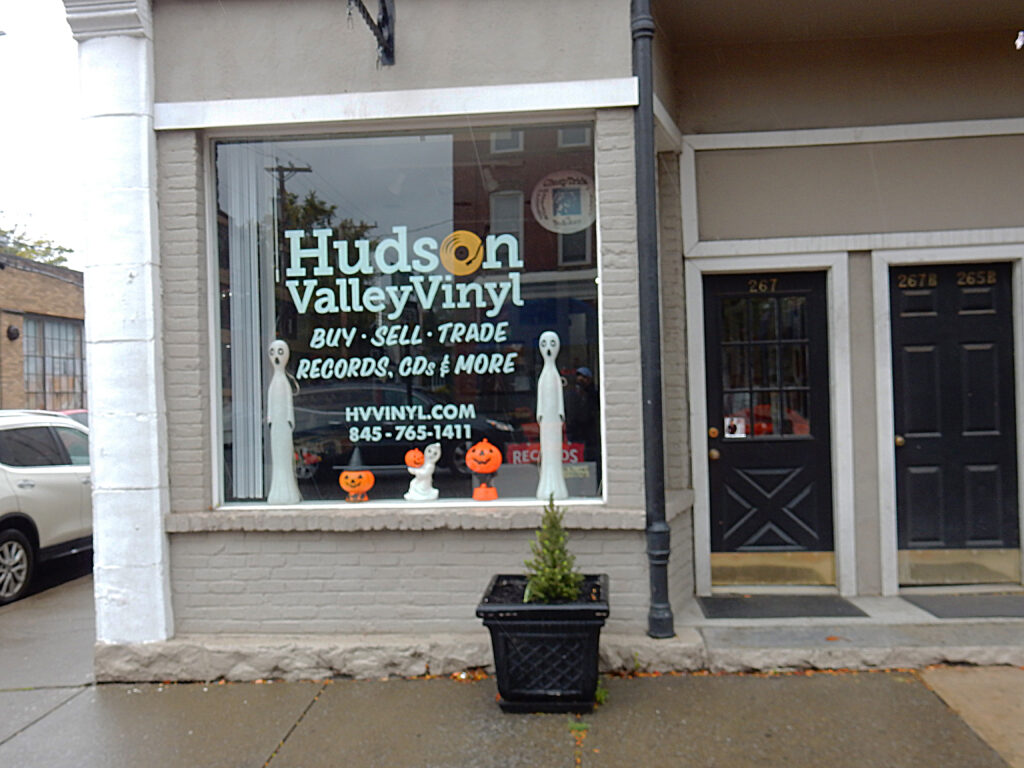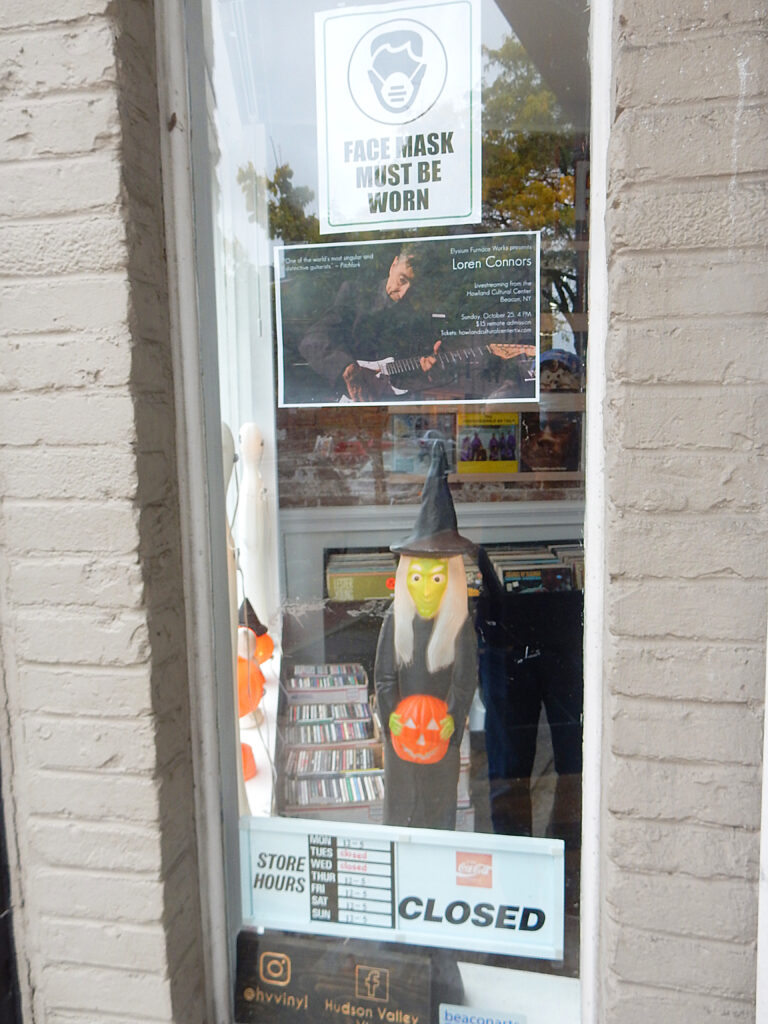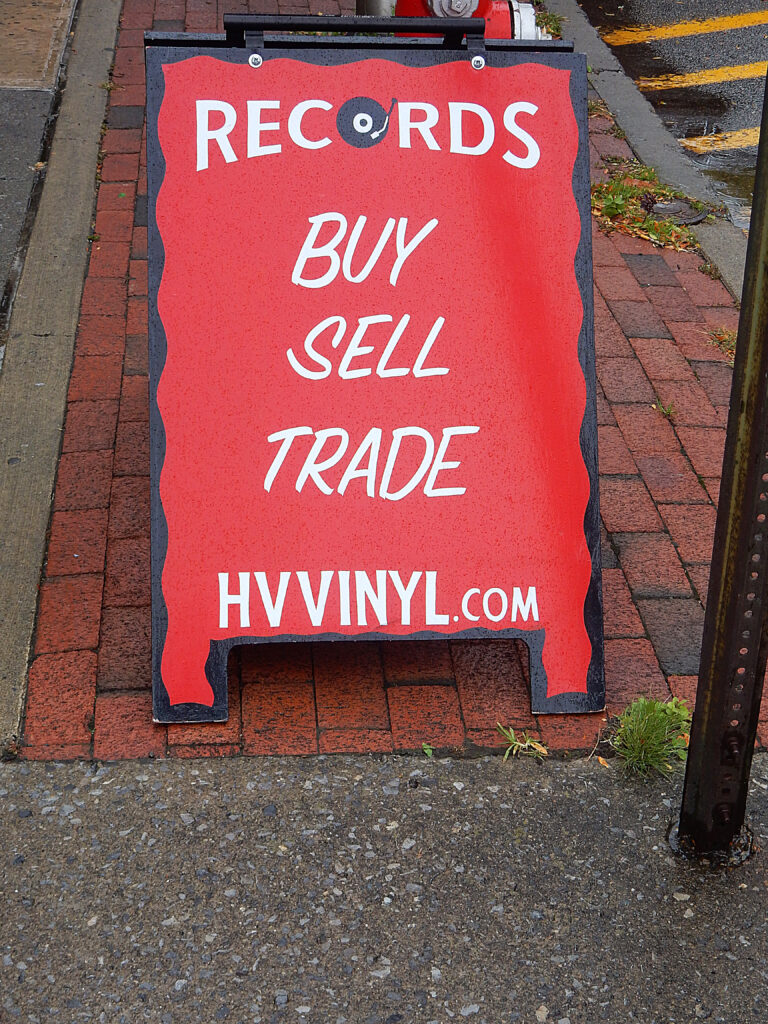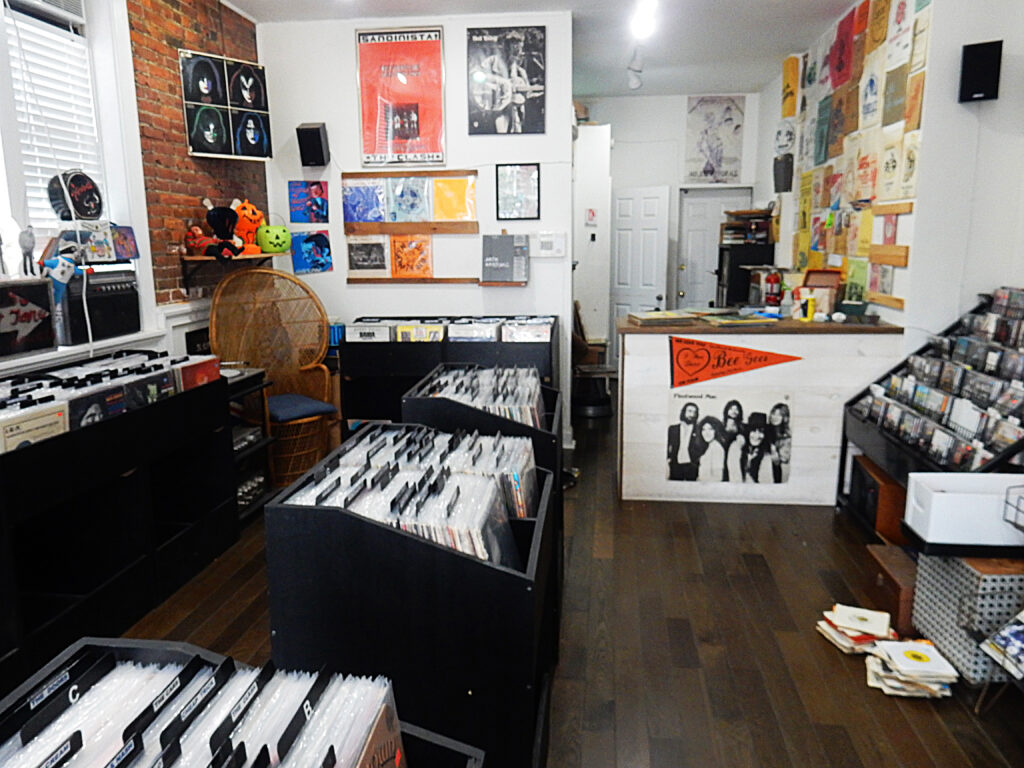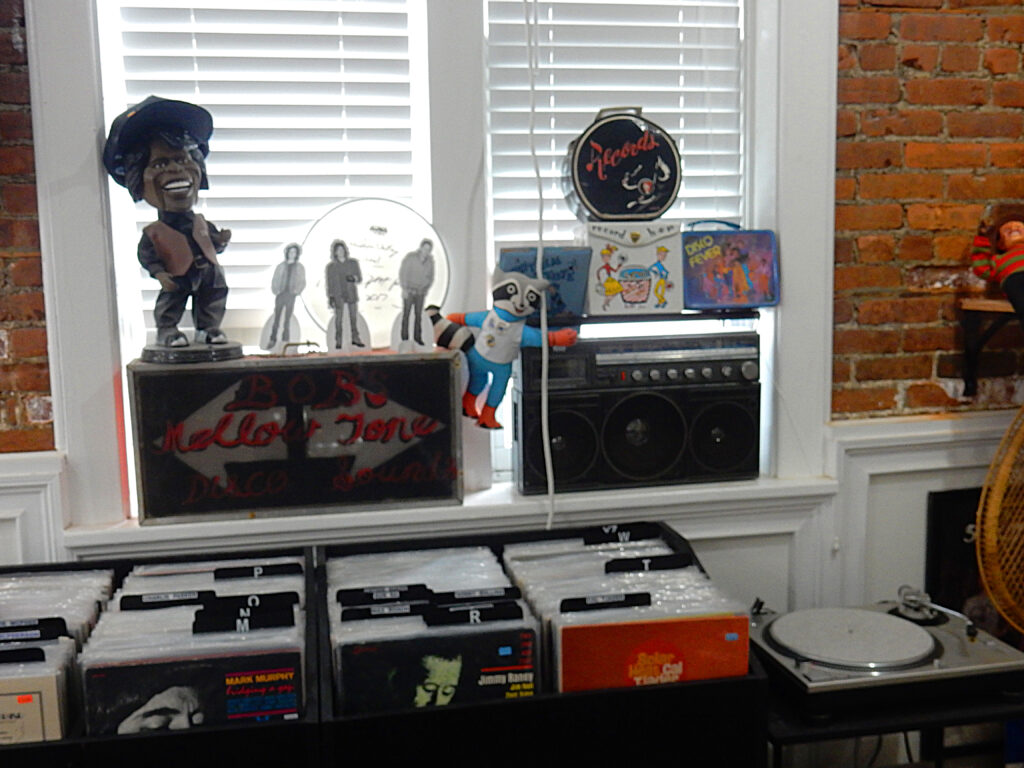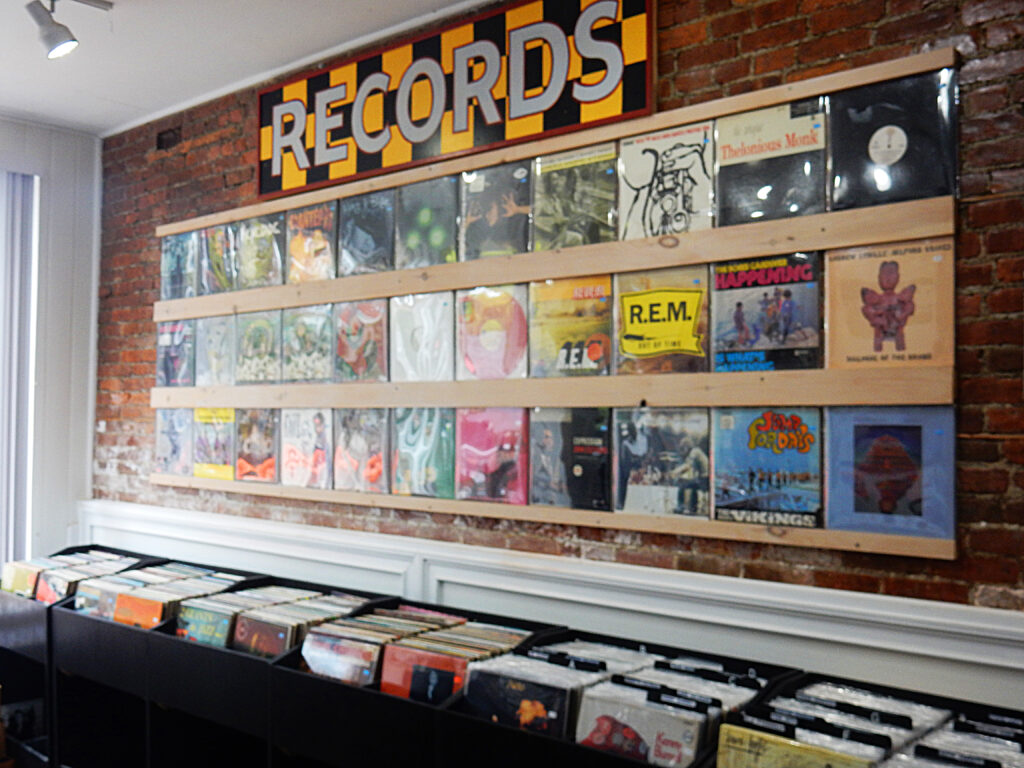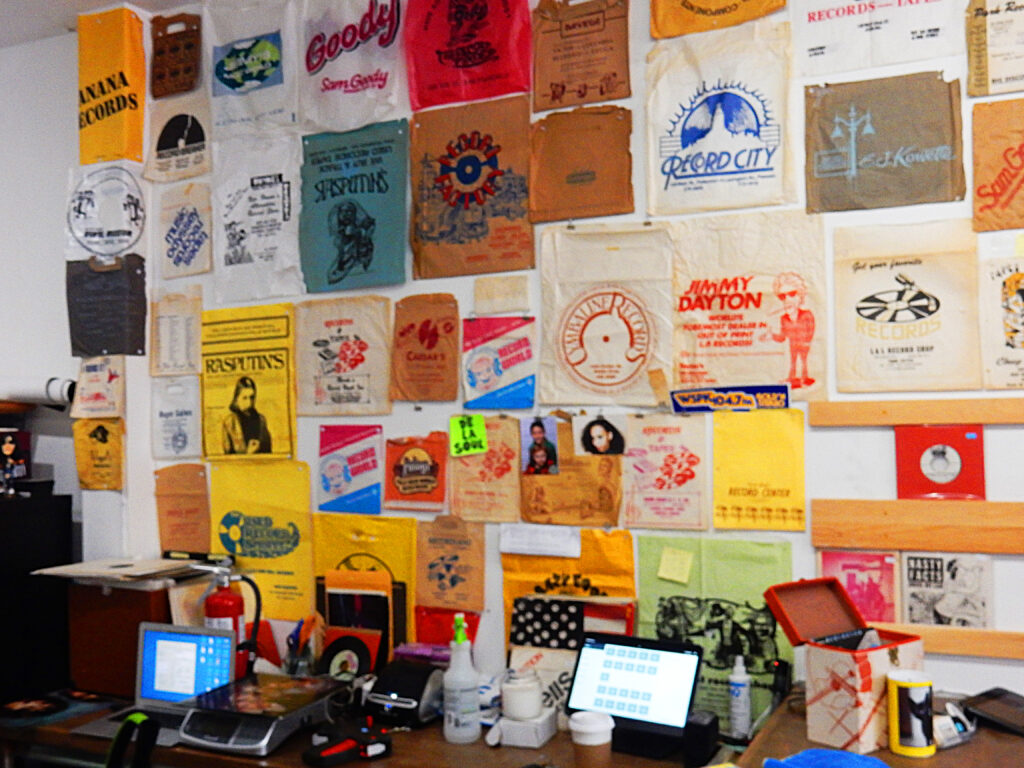 Hudson Valley Vinyl's wall of record store bags.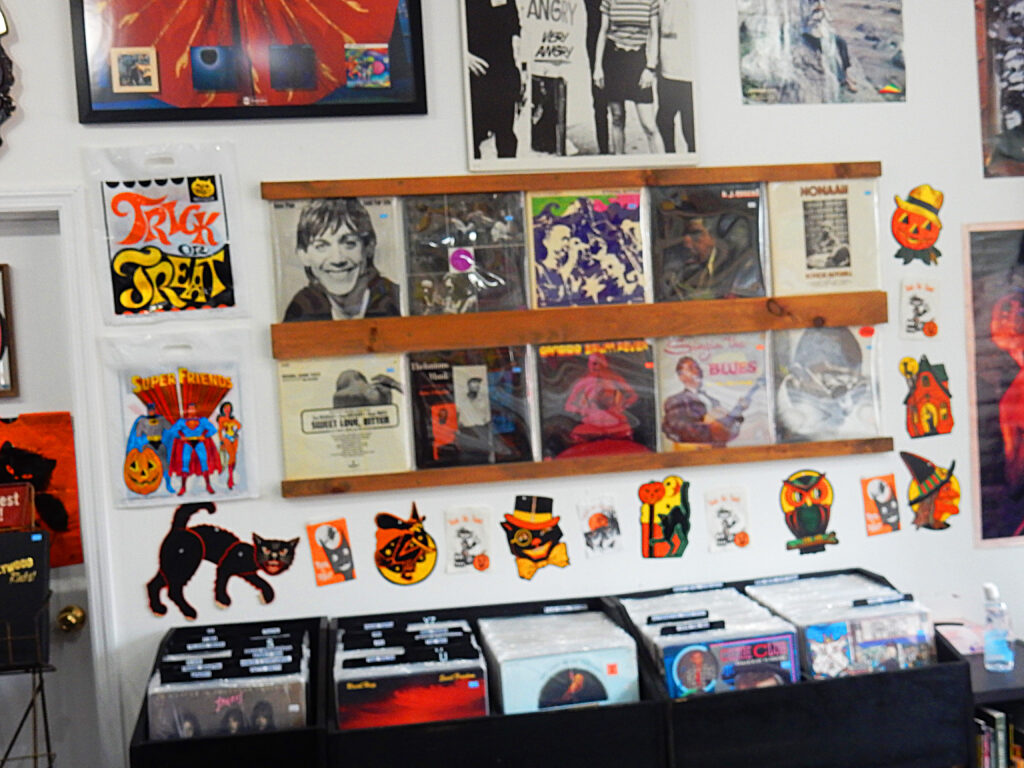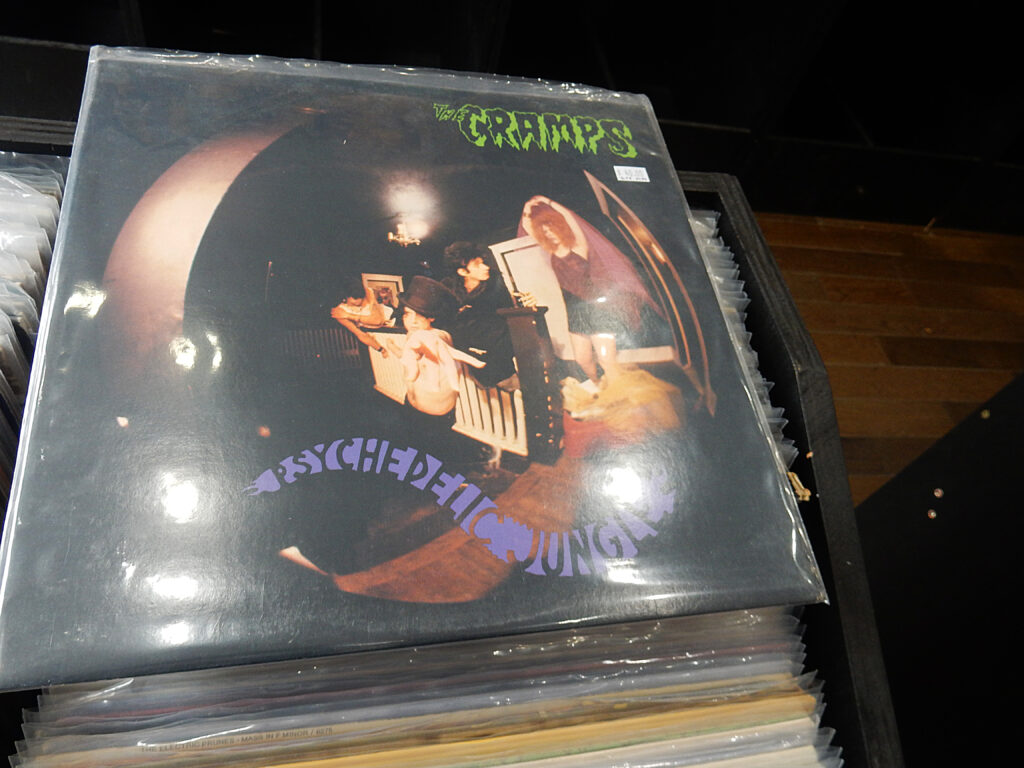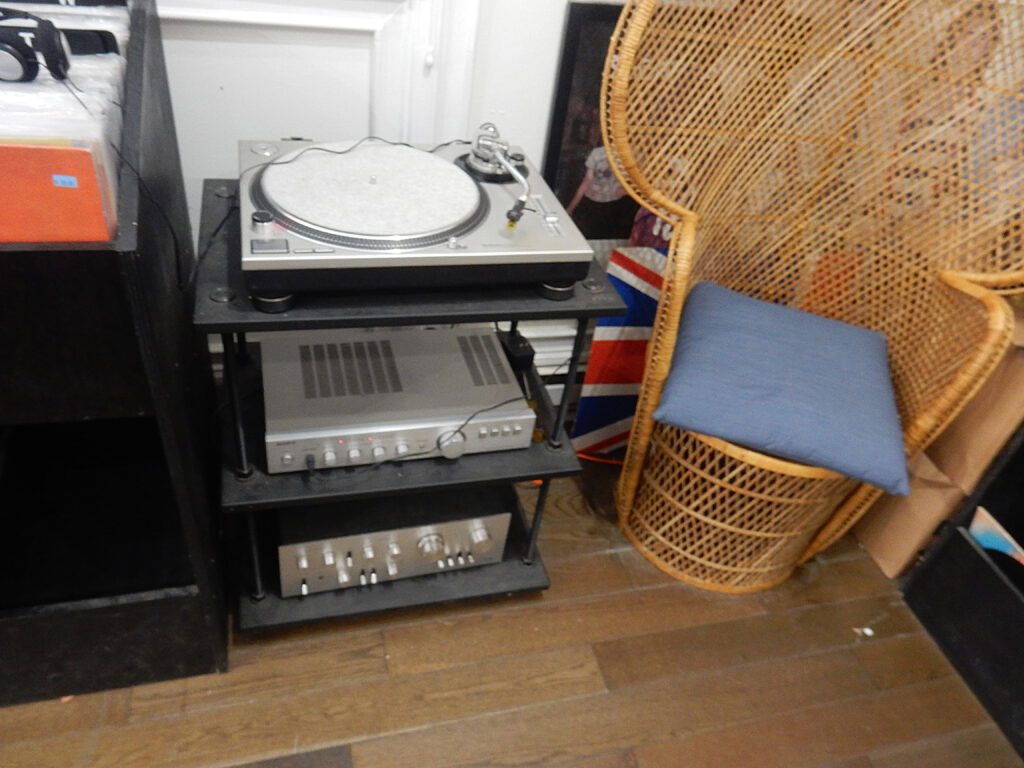 Try before you buy.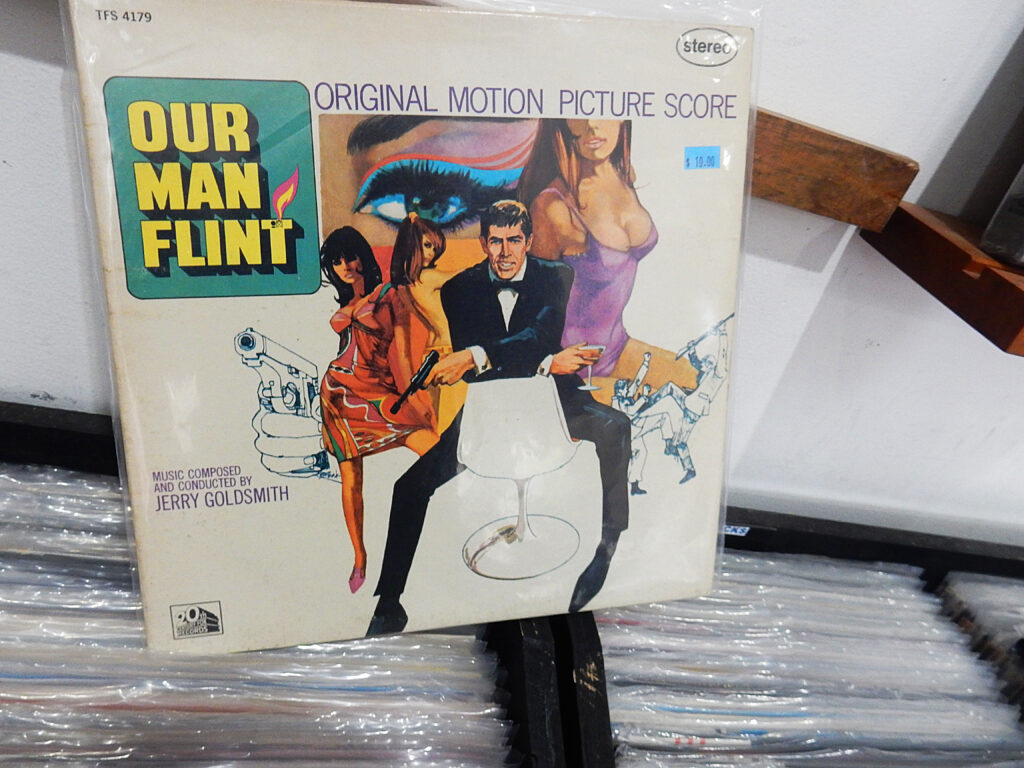 One of the earliest and best James Bond spy spooofs, Our Man Flint starred James Coburn as Derek Flint. Like Bond, Flint, a former agent of Z.O.W.I.E., can do it all – and armed with a bevy of beauties, and his trusty secret cigarette lighter – he saves the world when called by the trusty ring tone. The soundtrack – shown above – features the Our Man Flint theme, which would be right at home in any Bond movie.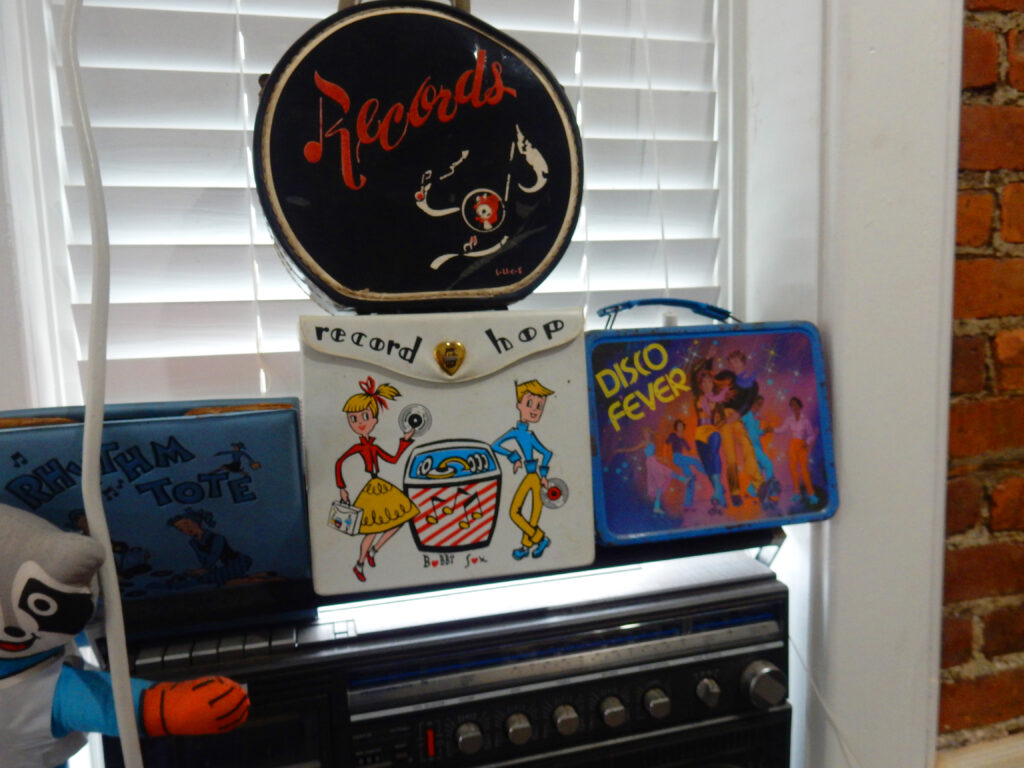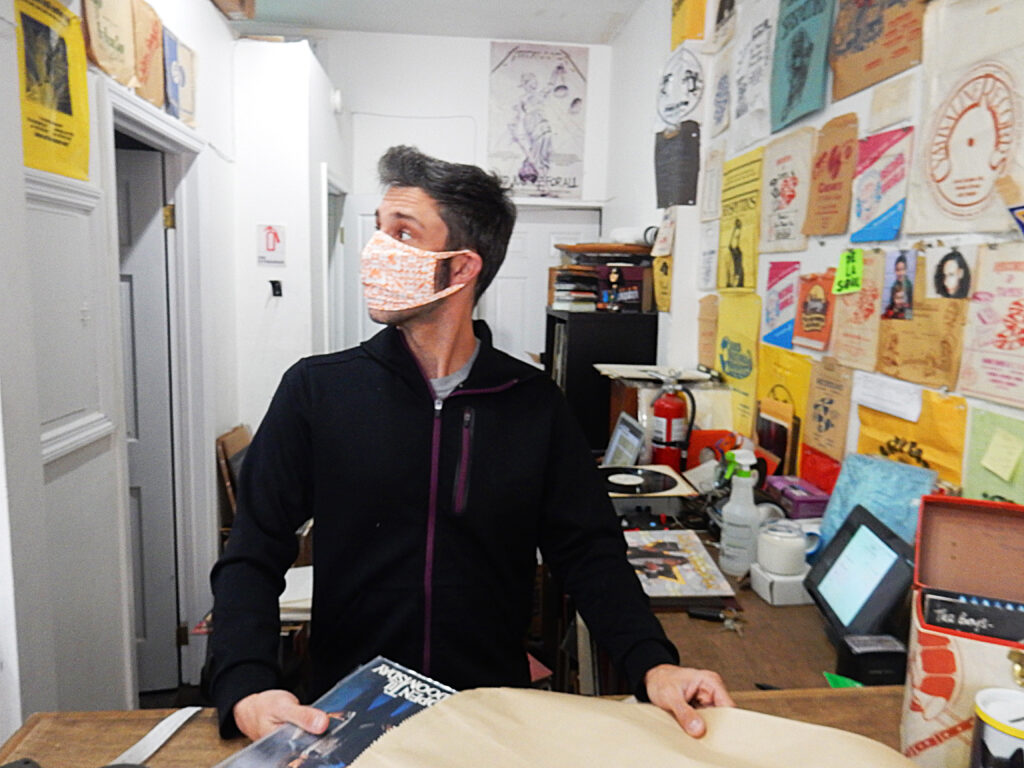 Behind the mask is store owner Chris Reisman.
Here's an article that appeared in the Little Beacon Blog in April 2017 Come In! Hudson Valley Vinyl Opens – Buying And Collecting Records about the opening of the store.
And here's a second Records In The Time Of Corona: Hudson Valley Vinyl that appeared in Flea Market Funk in April 2020 about the store's efforts to survive in the pandemic.
By the way, Jimmy Dayton's was a jazz shop in Manhattan. You can find a great article about the store on Jazzcollector.com published in February 2011 from Nick at Tales from the Hunt.
And the Hudson Valley is a great place to visit, especially in this time of the pandemic. Great hiking abounds, including Kaaterskill Falls and Lake Minnewaska, or rock climbing on the 'Gunks. A number of old industrial towns throughout the region have or are in the process of reinventing themselves, including Beacon, home of the Dia:Beacon modern art museum, which gives a very arty vibe. It also features the Pete and Toshi Seeger Riverfront park on the Hudson river (yes that Pete Seeger).