Long In The Tooth Records and Books – 2027 Sansom Street, Philadelphia Pennsylvania 19103 – Open
Finally got the chance to tour Philadelphia's record stores. We went to a wedding in Philadelphia, and the price my wife had to pay to get me to go was a tour of Philadelphia's finest. I started at Long In The Tooth Records and Books, located in Center City near Rittenhouse Square.
For my money, this shop, opened in 2006 by Janis and Nick Devlin, was the best of the bunch. It had the best high end records of the fine shops we visited. As you can see from the pictures below, the fans agreed, as there were plenty of people in the store. The store had all the bases covered, including an excellent selection of picture sleeve 45s, where I spent my time. While I was there, they were playing some tasty latin garage from the '60s and '70s. Their bins also had some nice French 45s, and a good number of garage records. They also sell books.
And, of course, there were teeth everywhere.
Wanna go? You can find Long In The Tooth Records and Books on our Record Stores Map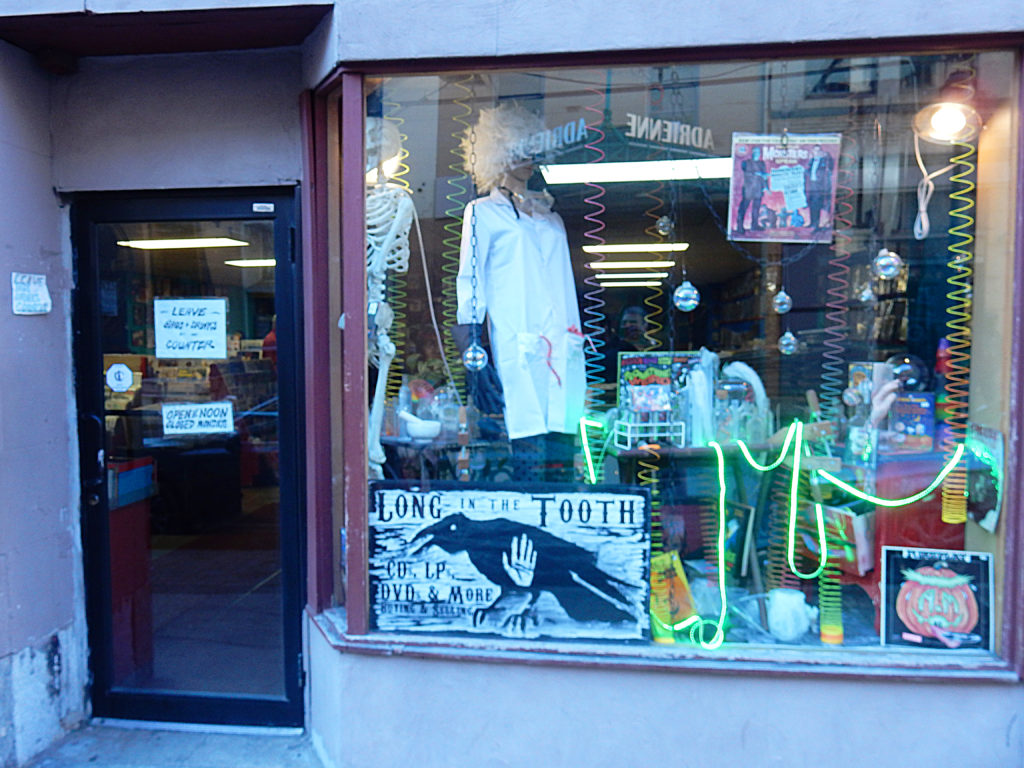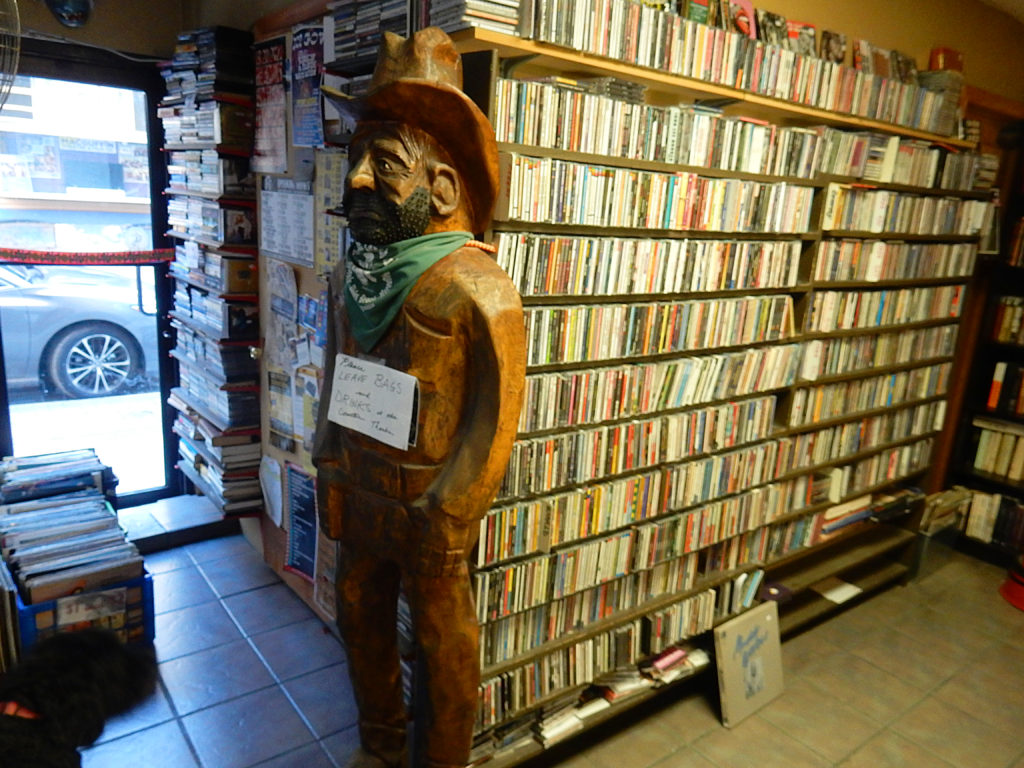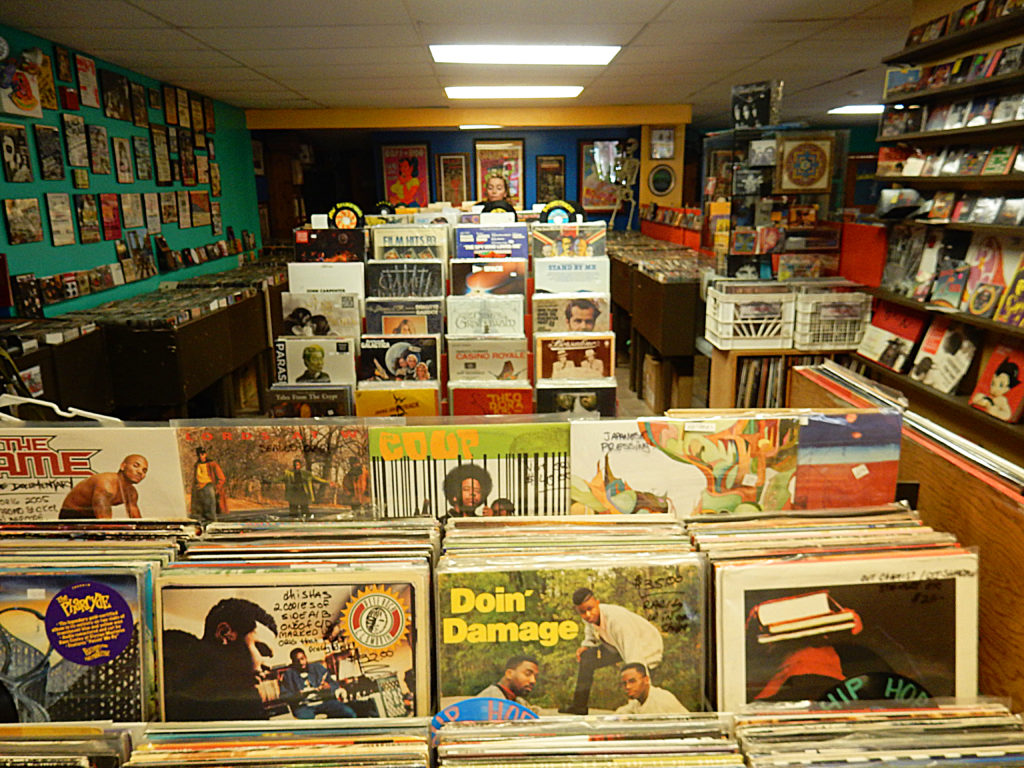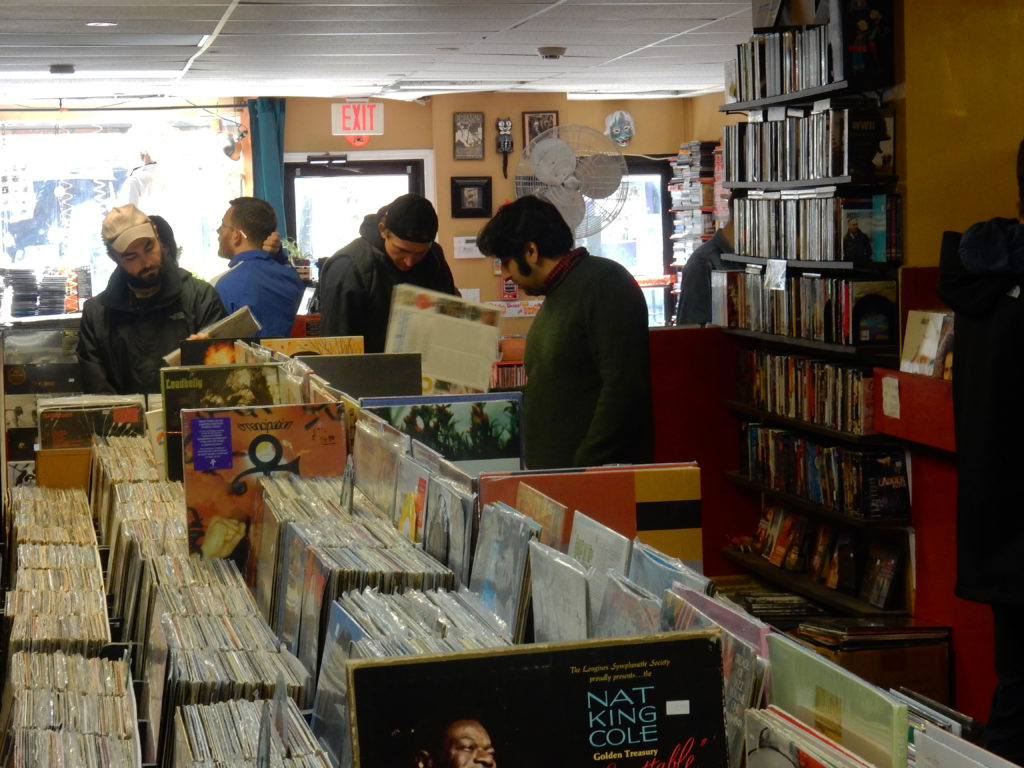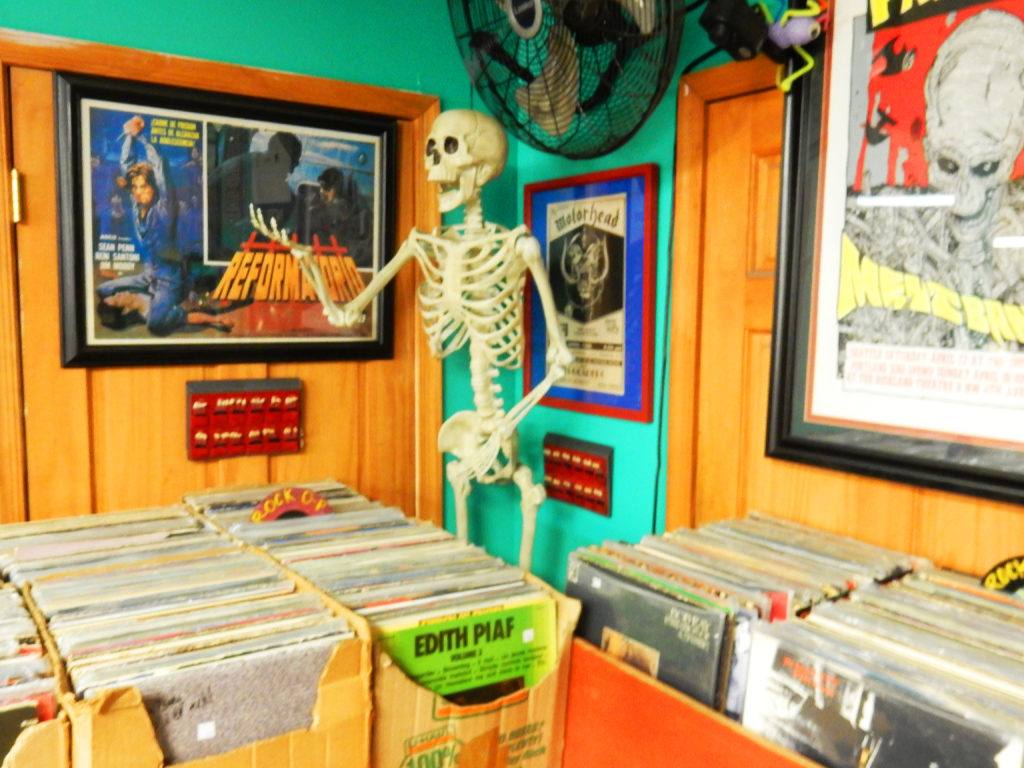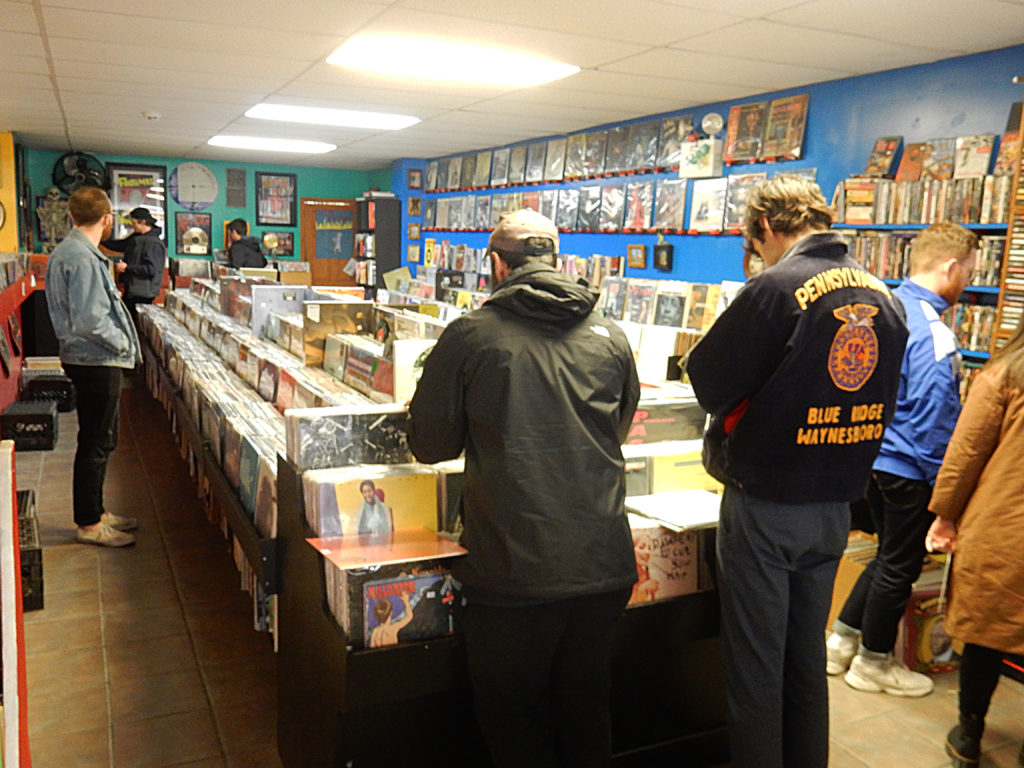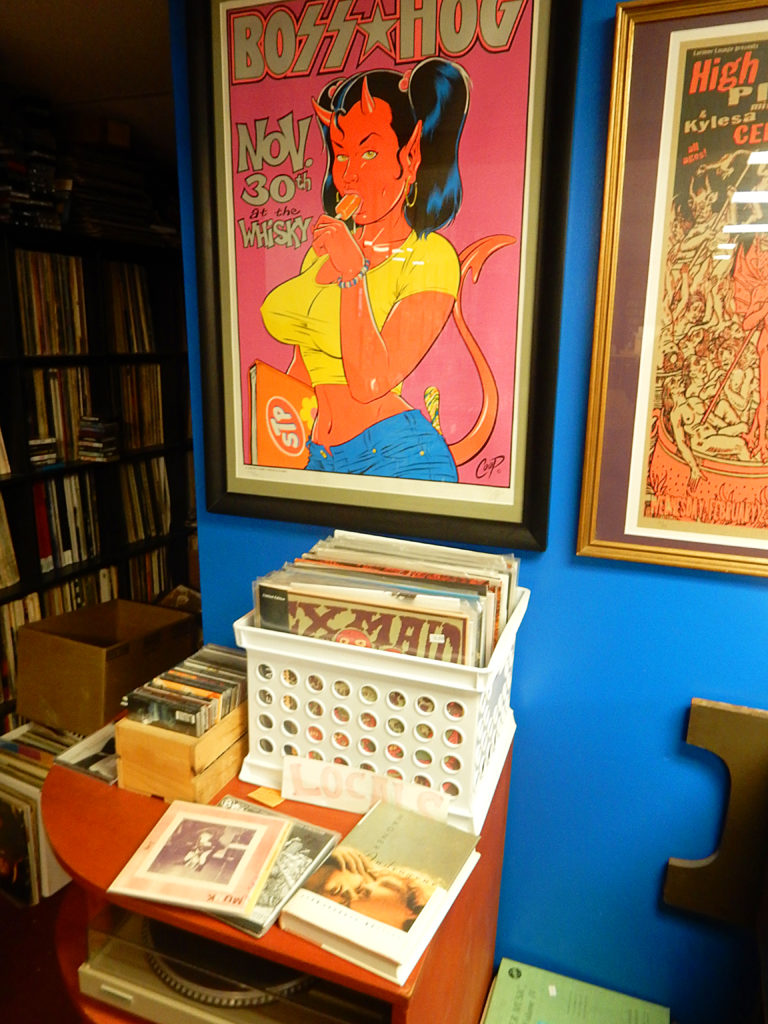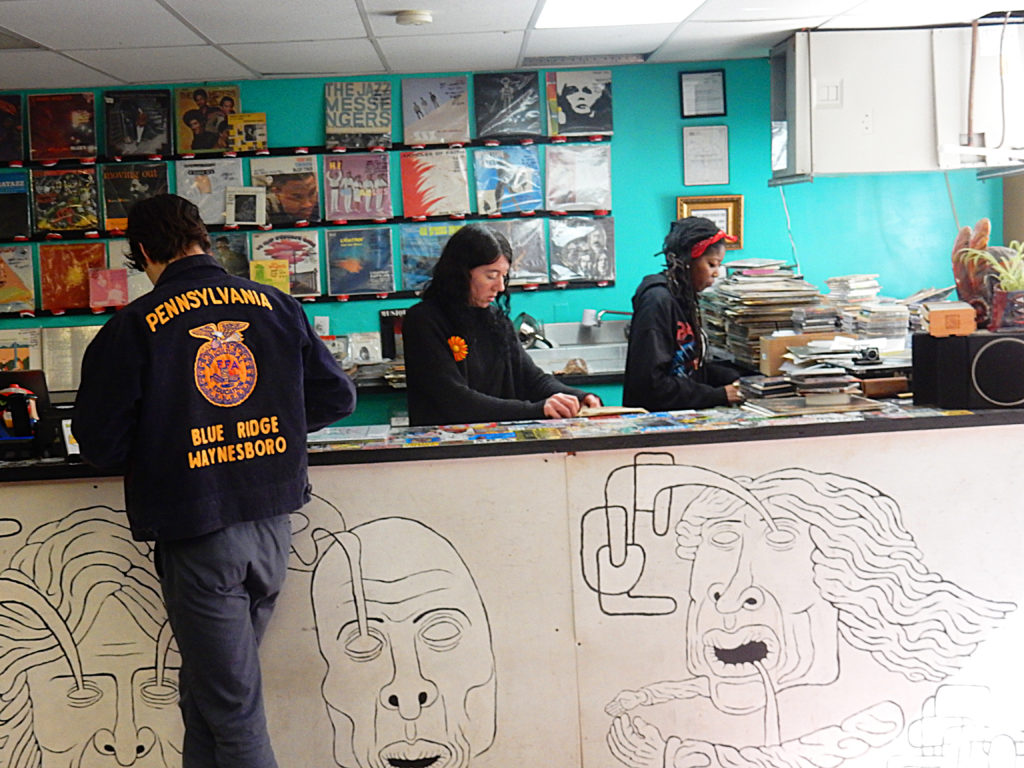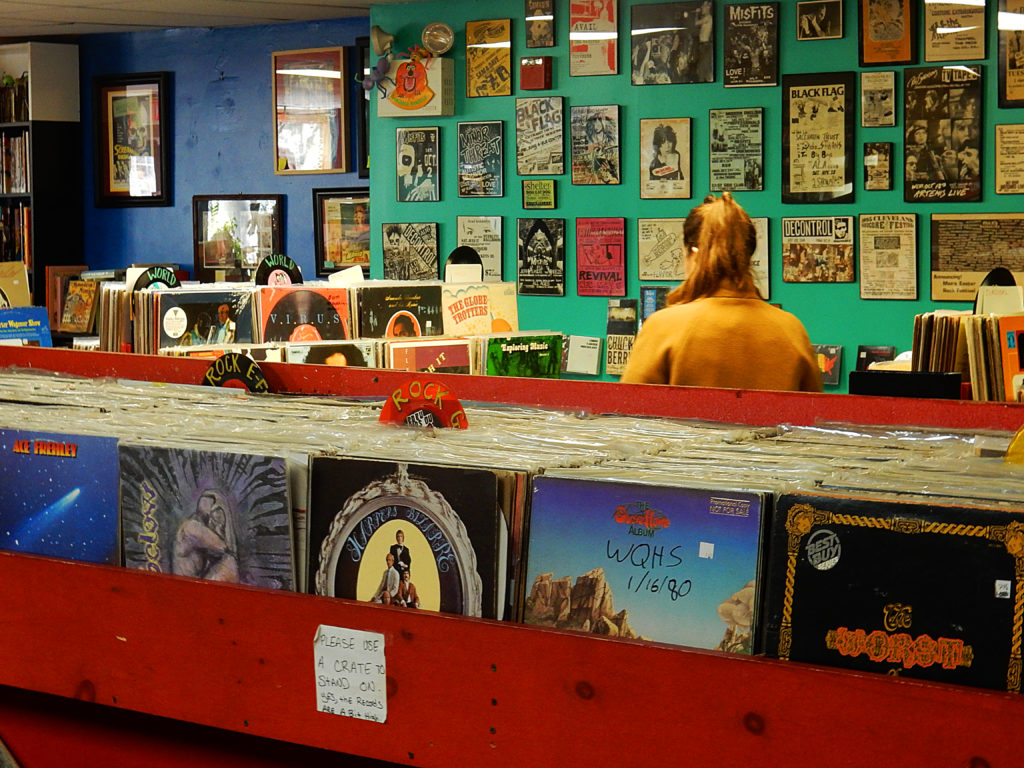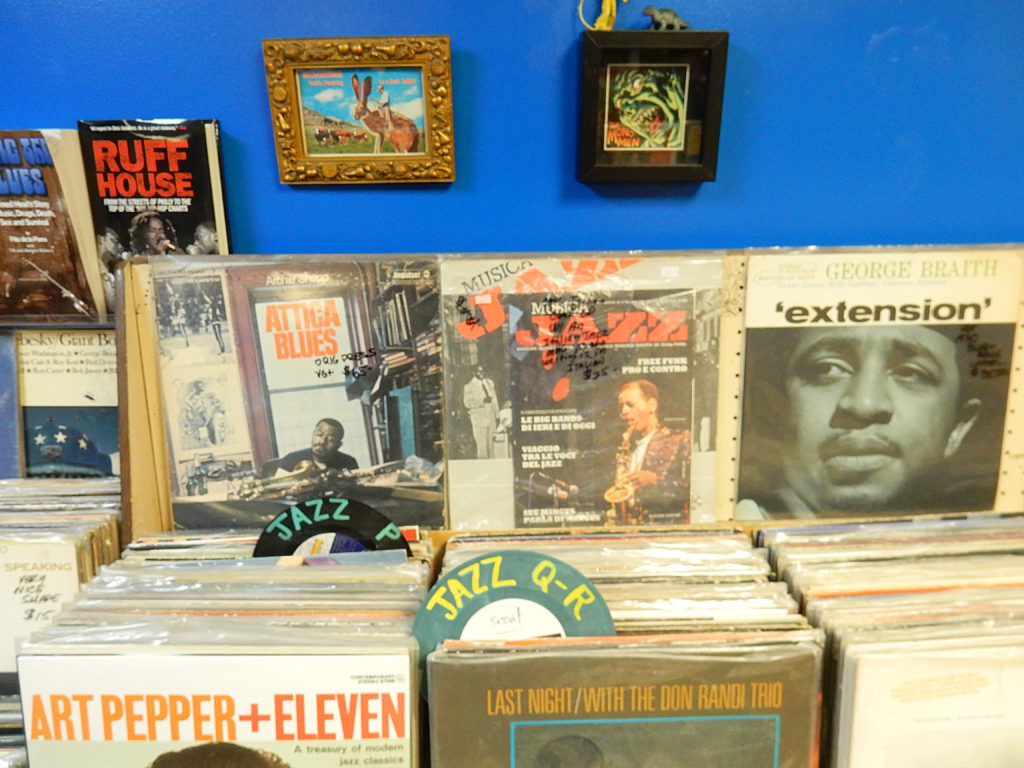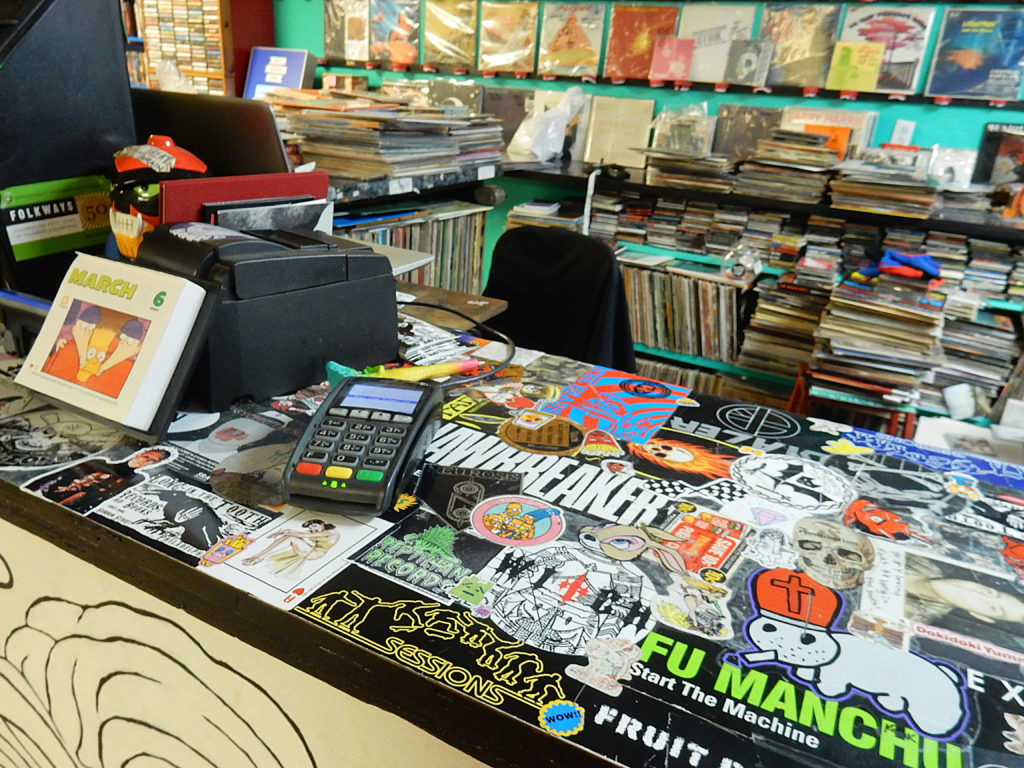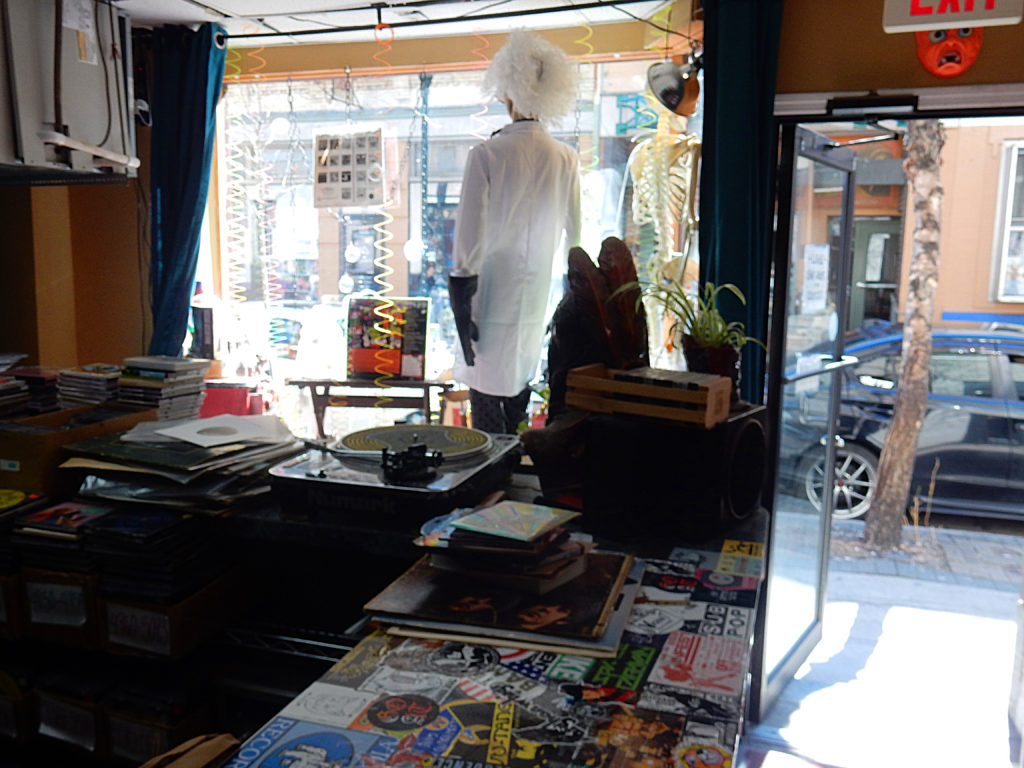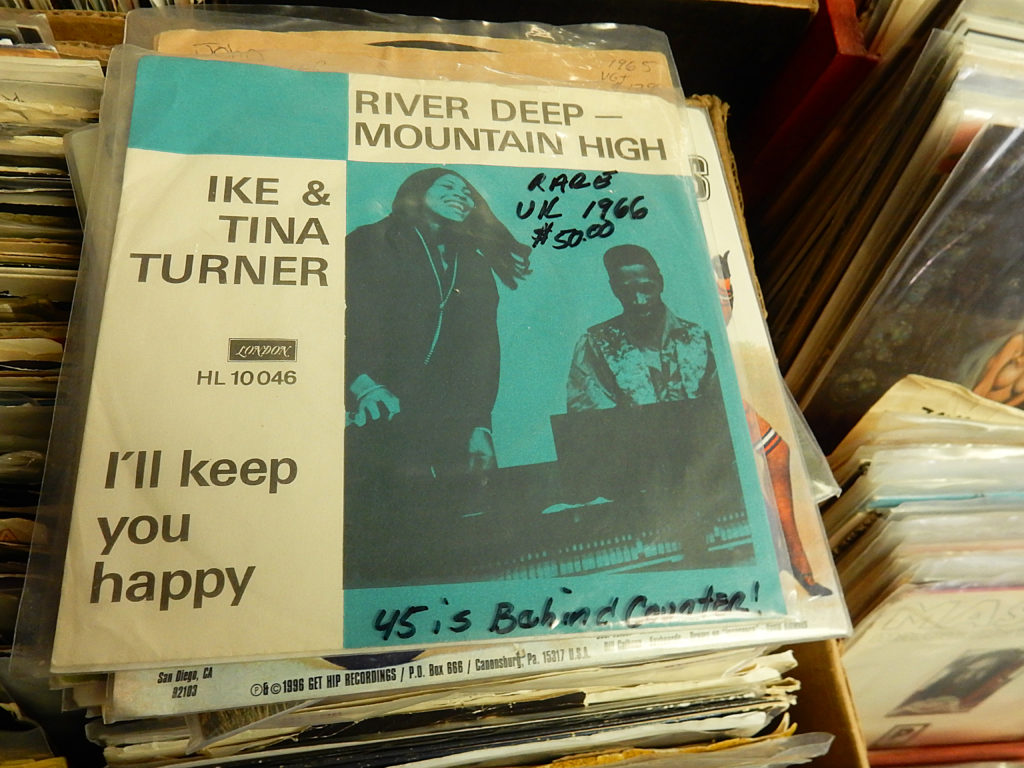 Philly Magazine named the store Best of Philly Record Store for 2016.
Here's a video of an in-store performance by the Screaming Females from February 2012 . If you like this post-punk band's performance, there is more of this show on You Tube (including ones where you can see the whole band).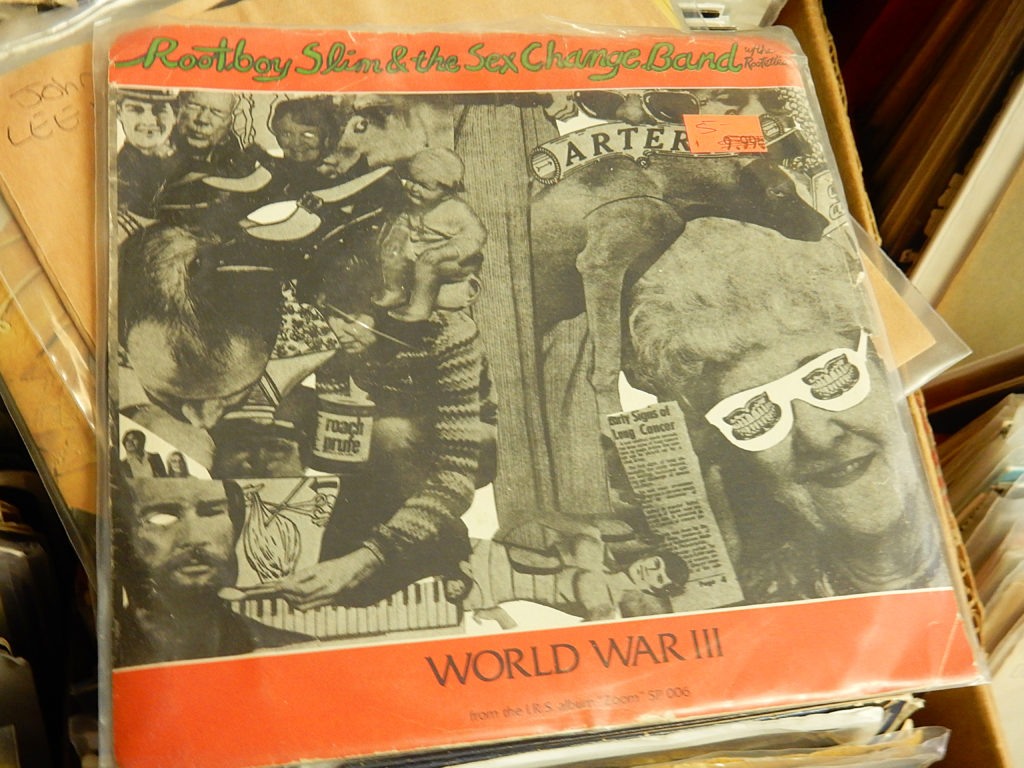 Here's one I didn't (but should have) bought. Its actually quite good Swamp rock from the late 1970s. Who knew?
Here's one I did buy – a great two-sider by the Shadows of Knight from 1966.
Both sides are classic 60s garage. Here's Oh Yeah. This was first done by Bo Diddley (aka Ellas McDaniel) in 1959. The Shadows version went to No. 39.