B-Side formerly 436 State Street, Madison Wisconsin 53703   presently     514 State St, Madison, WI 53703   Open
The pictures below are from my 2012 visit to B-Side, when the store was at its long time home at 436 State Street.  Opened in 1982 by two University of Michigan grads, the store was eventuallly sold to its present owner Steve Manley, and was a long standing fixture on Madison's State Street.  
The store featured mostly new records in its smallish store front, together with cds, dvds and a small offering of used vinyl.
Redevelopment of State Street caused the store to relocate to its present digs, just down the street.  On the plus side, the new space is twice as large as the old, and many customers reportedly helped move the store's stock to its new home down the block.
Wanna go?  You can find B-Side's current location on our Record Stores Map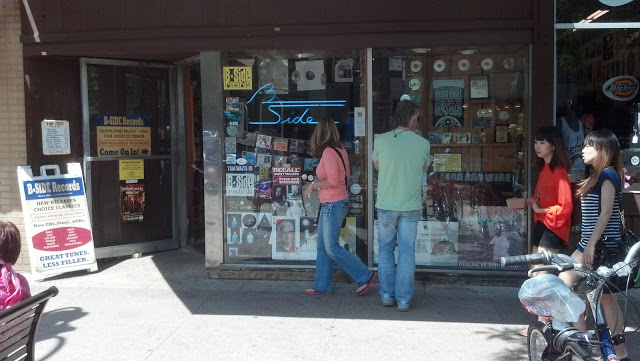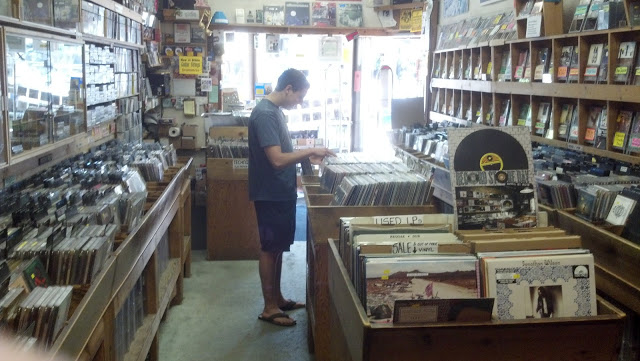 An October 7, 2022 piece from Fox47 B-Side Records reopens at newd home on State Street …. well, you know what its about, and another published at Isthmus.com, describing the move, and the help the store received from its customers.
And finally, a news segment from Channel 3000 from October 2022, B-Side Records reopens at new home on State Street which will give you a video tour of the new store and its digs.