Rebel Rouser – 867 Broadway, Bushwick, Brooklyn NY 11206
Open – when the virus leaves us.
Presently (and for awhile now) my favorite record store.
As you go down Broadway in Bushwick under the "J", there's an alley flea market ('Punk Alley'), with the vendors plying their wares from old shipping containers. Opened in 2014, one of those vendors is the Rebel Rouser. Others include a book store (Better Read Than Dead), a bike shop (the Shack in the Back) and Street Fever (you go there and describe what it sells – its does do Tattoos).
Rebel Rouser features more than just records. Horror magazines, vintage underground comics and 'zines, Horror VHS, cassettes, and emphera abound (perhaps you're in need of an old Walkman?). Its a small space, but packed to the brim with that cool and odd thing you just have to have.
But best of all, it has records – both LPs and 45s. The 45s come from everywhere, including France, Japan, Italy, Spain and the UK. Rock, 60s, glam, power pop, soul, punk and more. There's always a worthy selection to sample, a listening station so you can try before you buy (perhaps your Japanese/Spanish/French is a little rusty and you can't quite make out the title) and reasonable prices. The records have been selected by the owner, who doesn't sell just what walks in. Some more expensive items for the collector are available (ask if you want) but the store always has some good and interesting things I've never heard before, and am happy to hear.
Pictured below is William Martin, one of the store's owners. A nice guy who will be happy to talk music with you.
Check the hours, because its open Thursdays to Sundays, but definitely go.
And if you haven't filled your record store jones by the time you've left, head over to Human Head (also in Bushwick) which will definitely have something you need too (but it might cost just a bit more).
The pictures below are from a number of separate trips.
Wanna go? You can find Rebel Rouser on our Record Stores Map.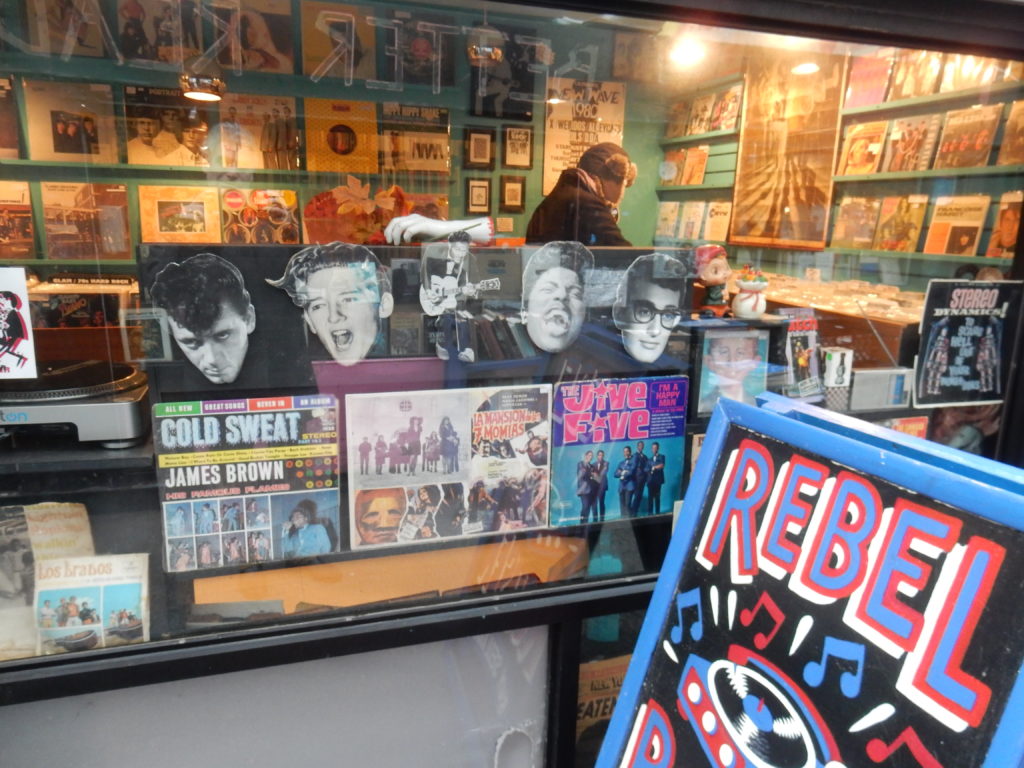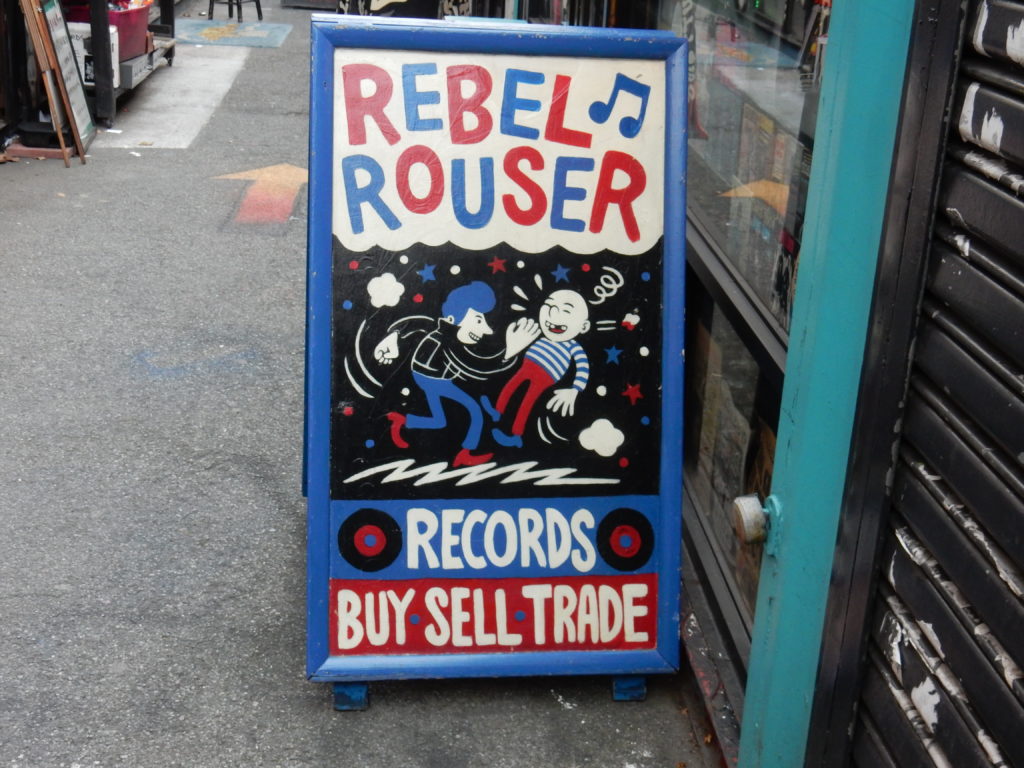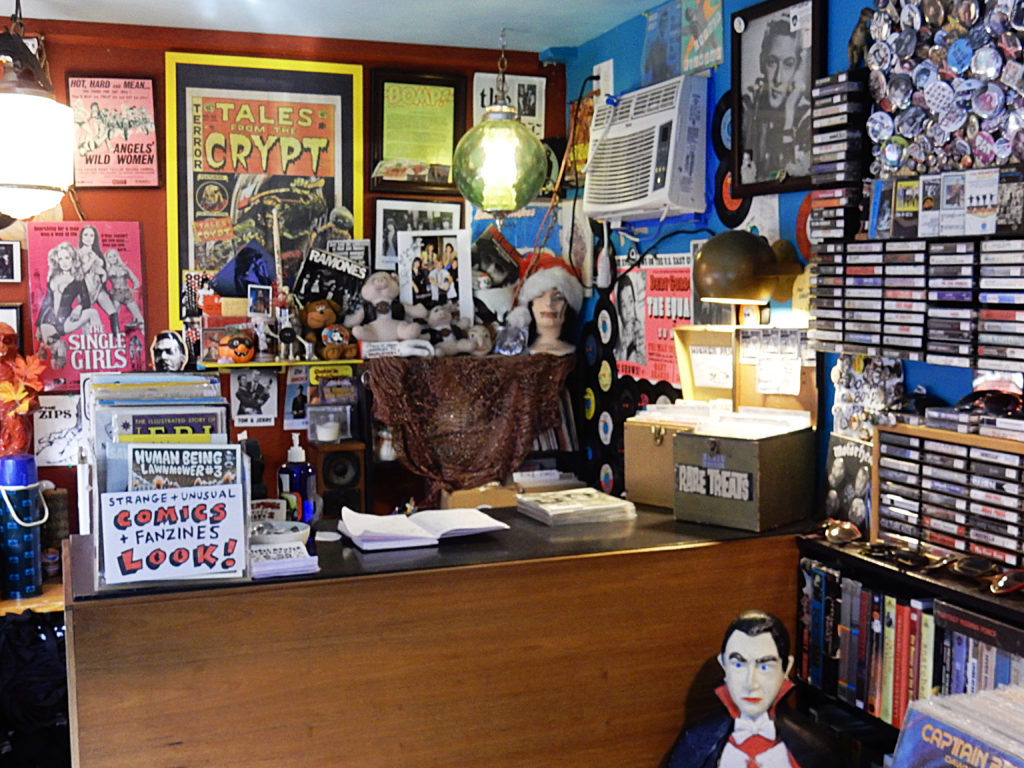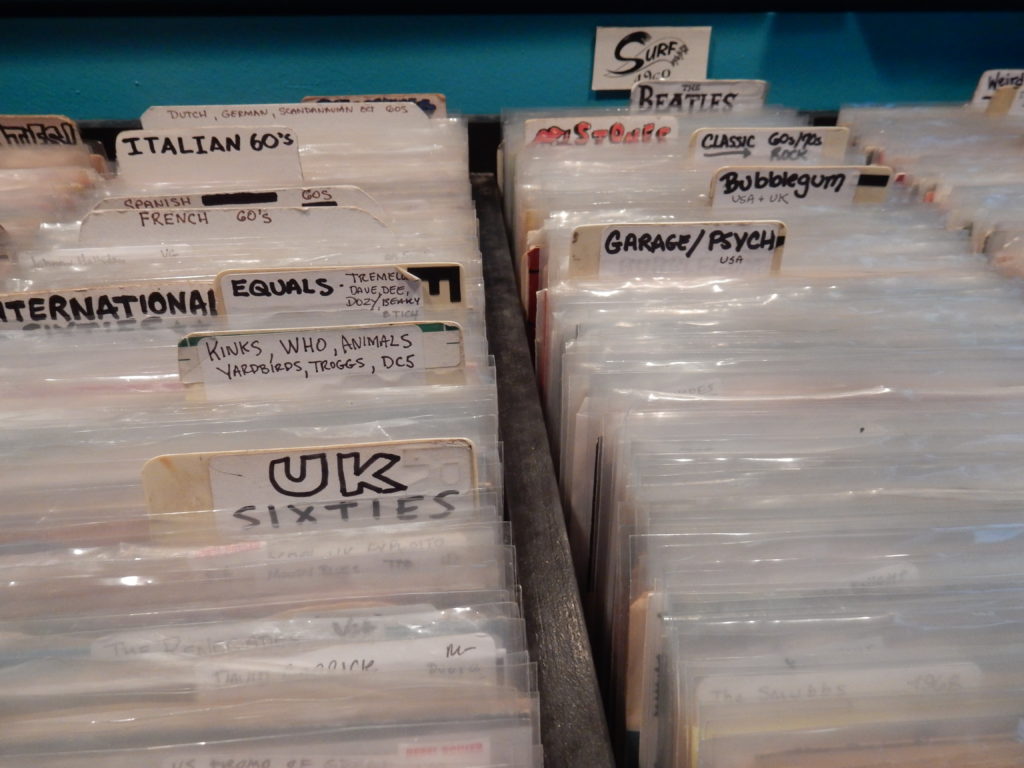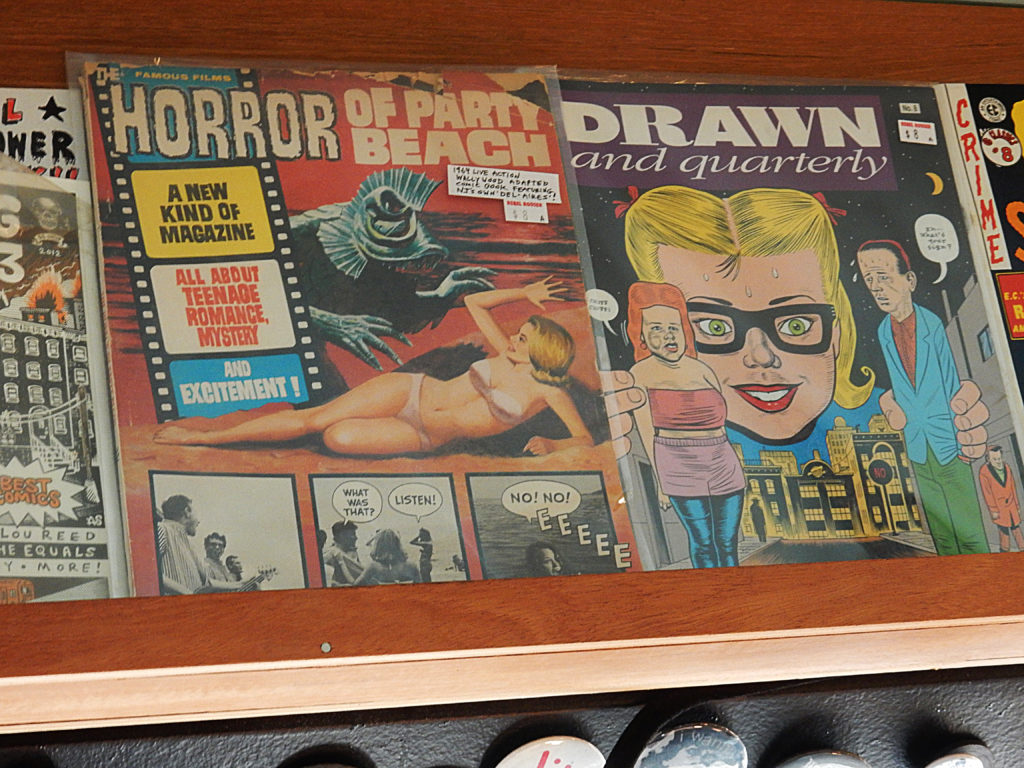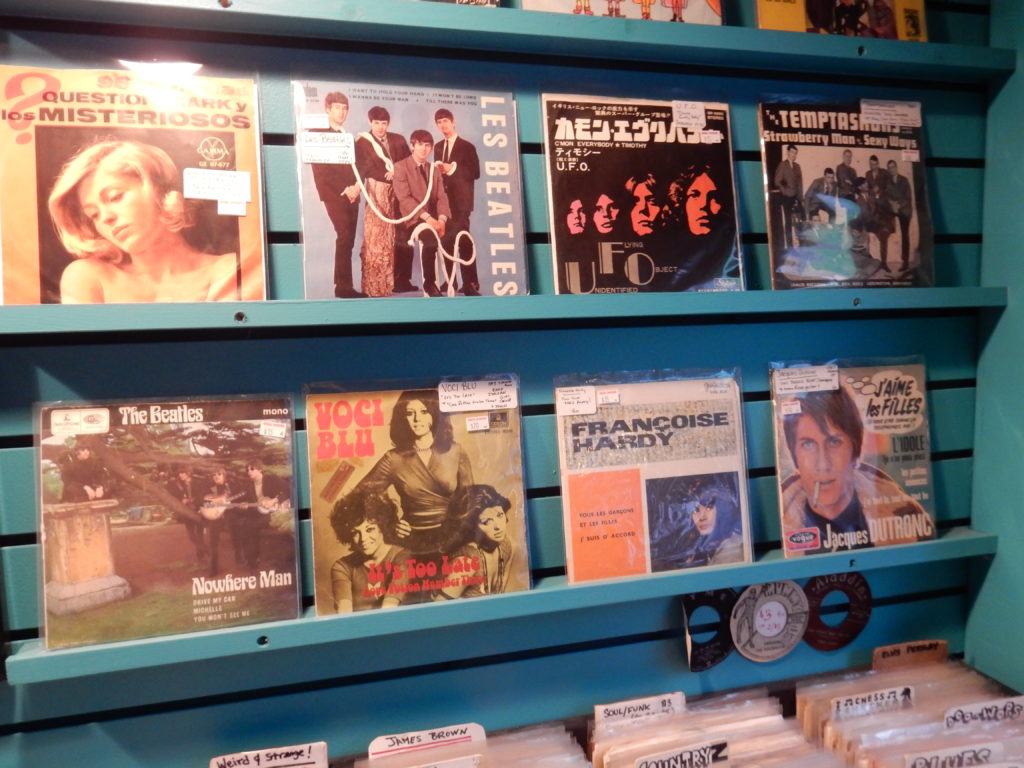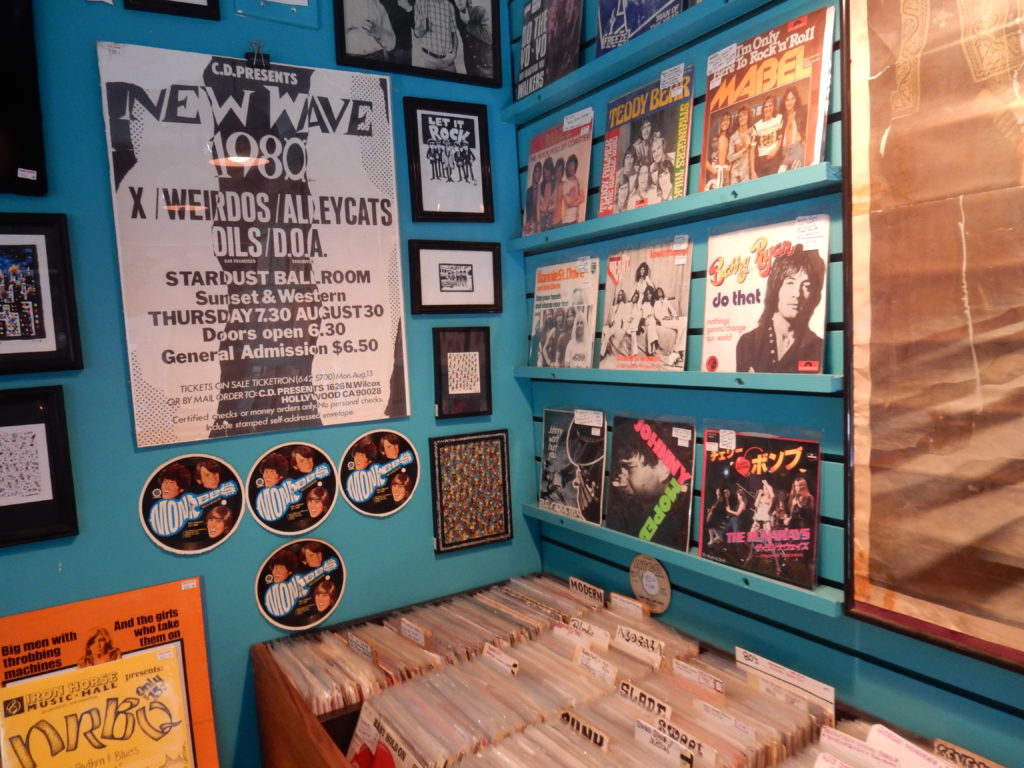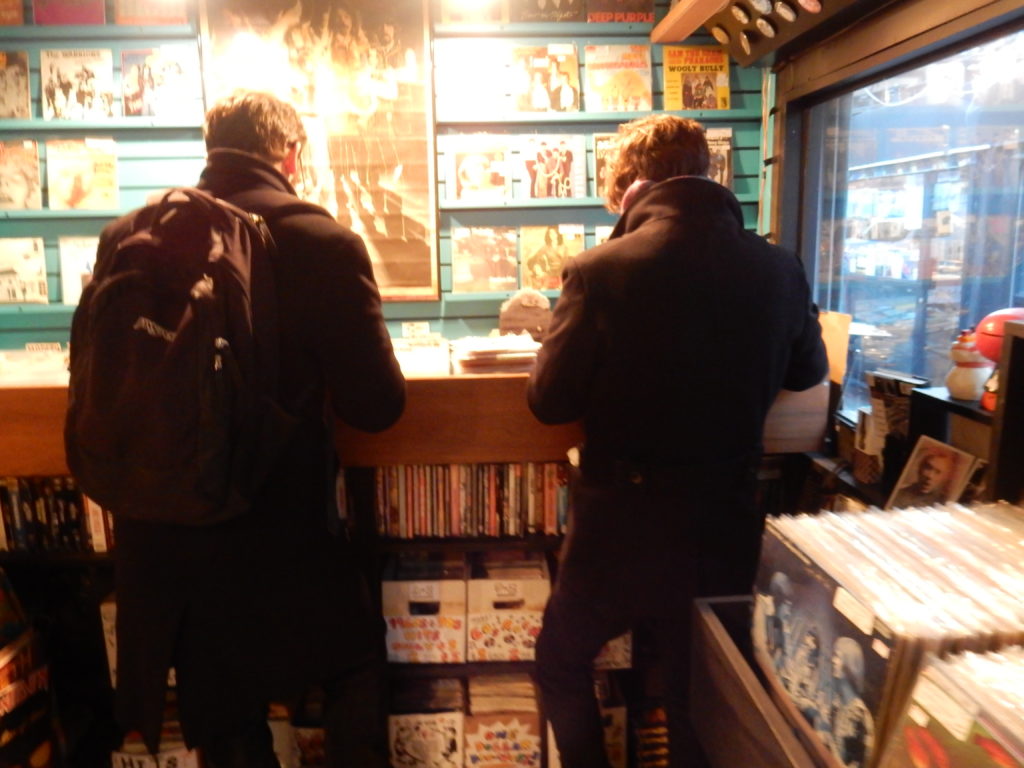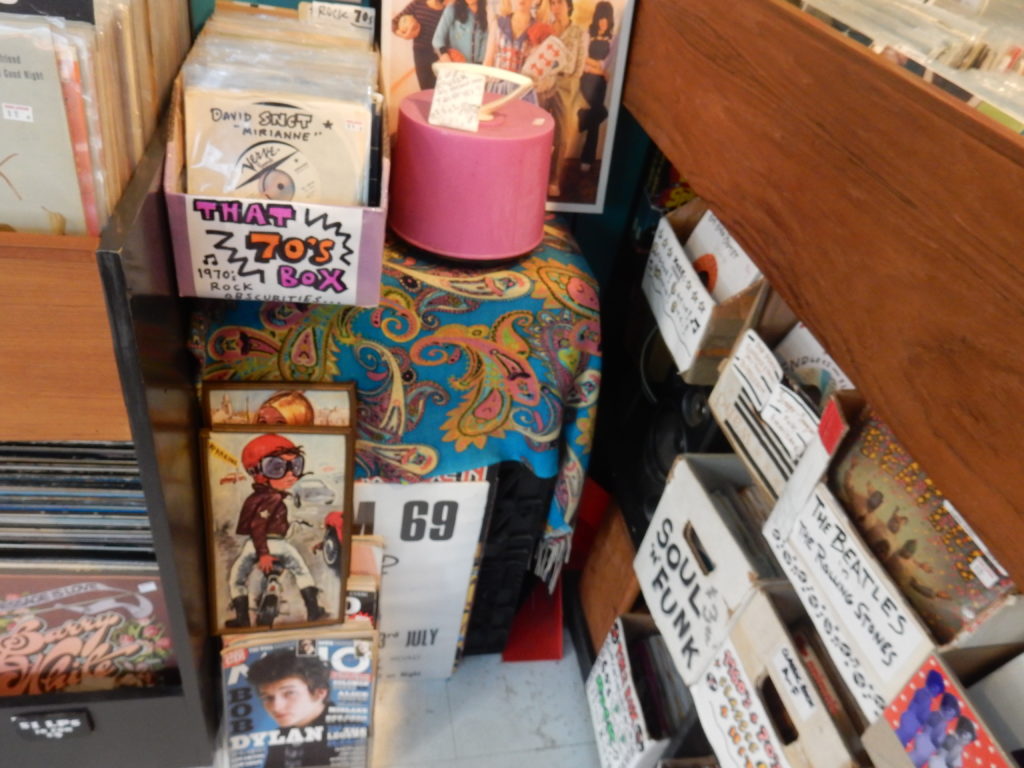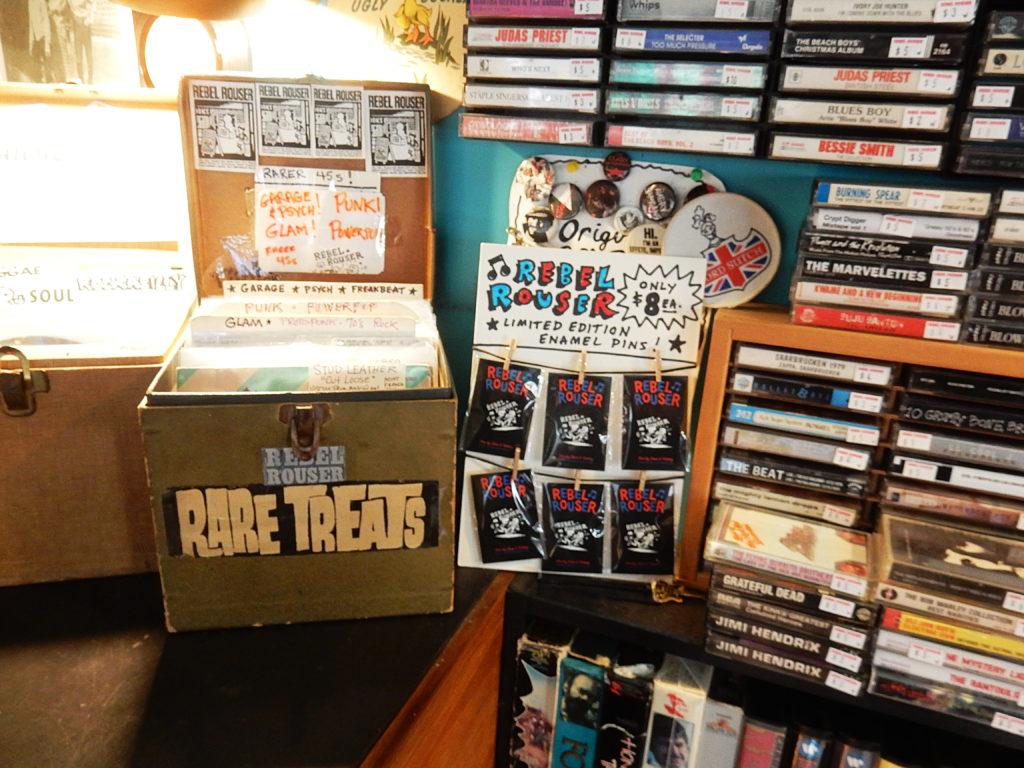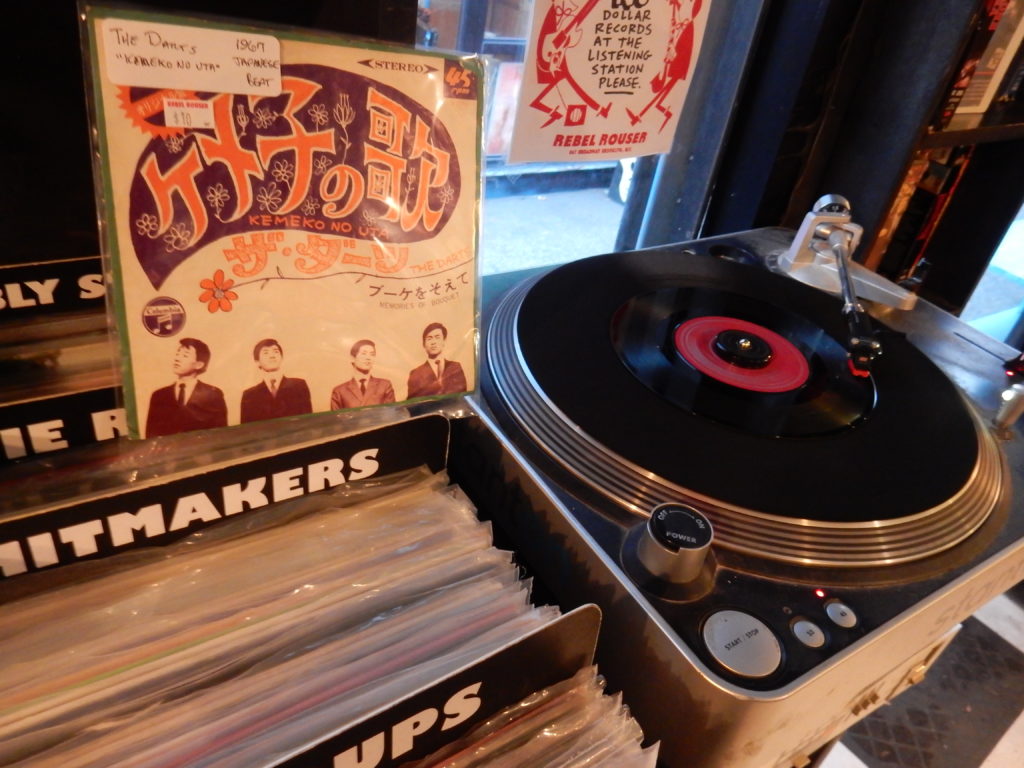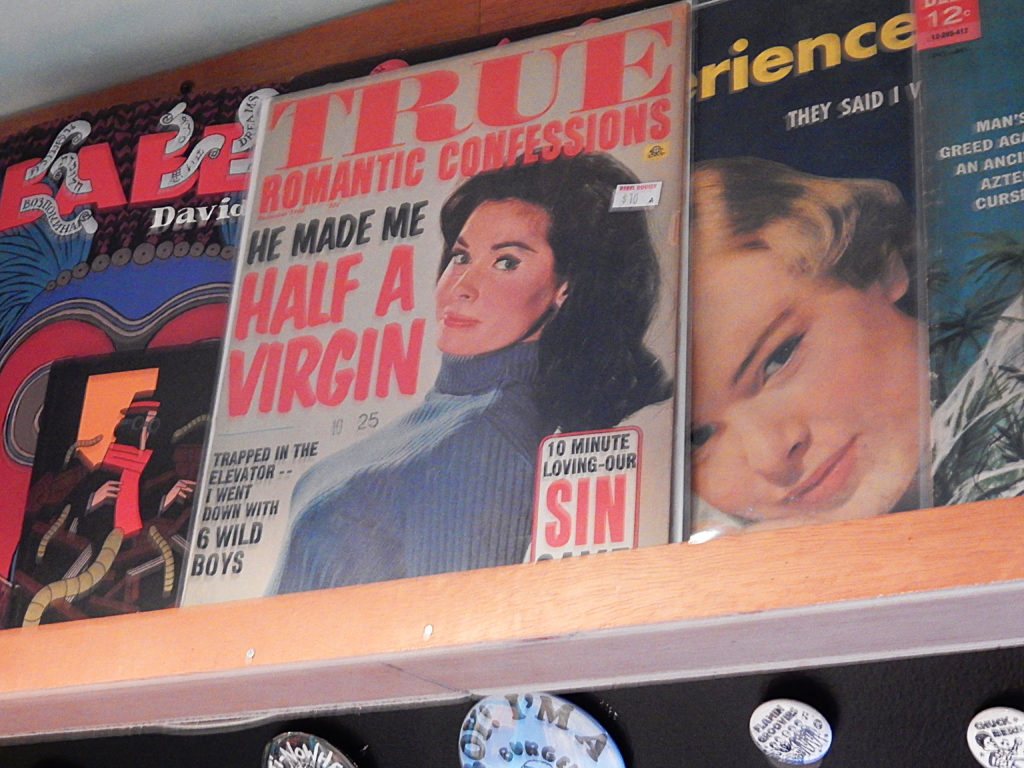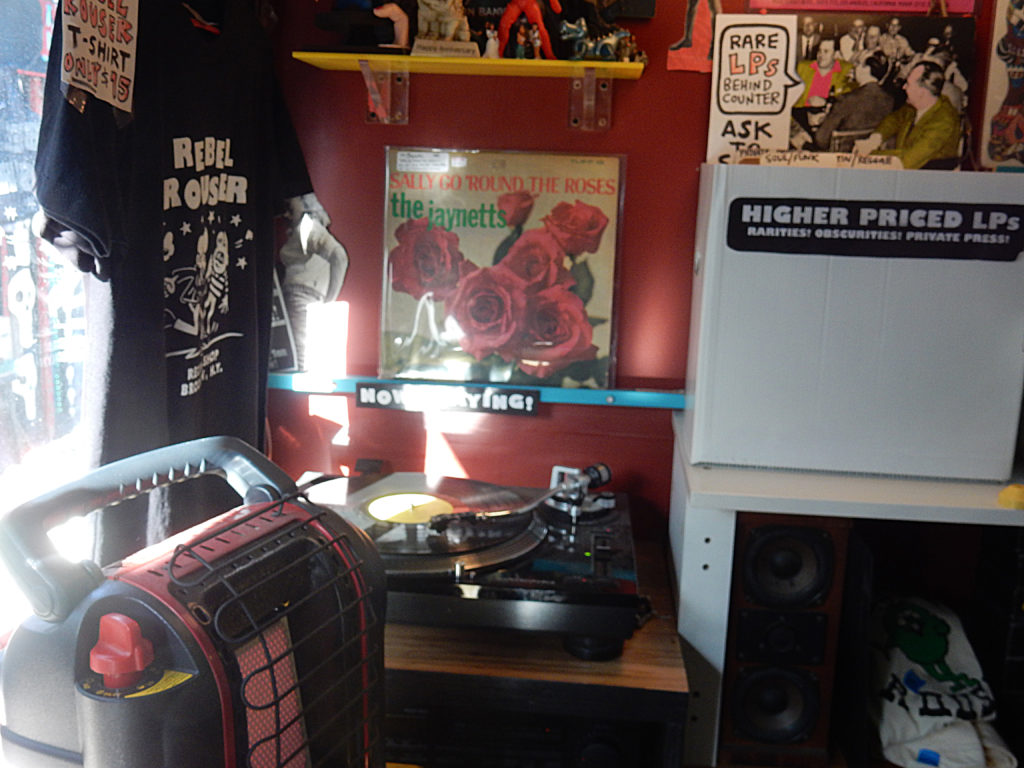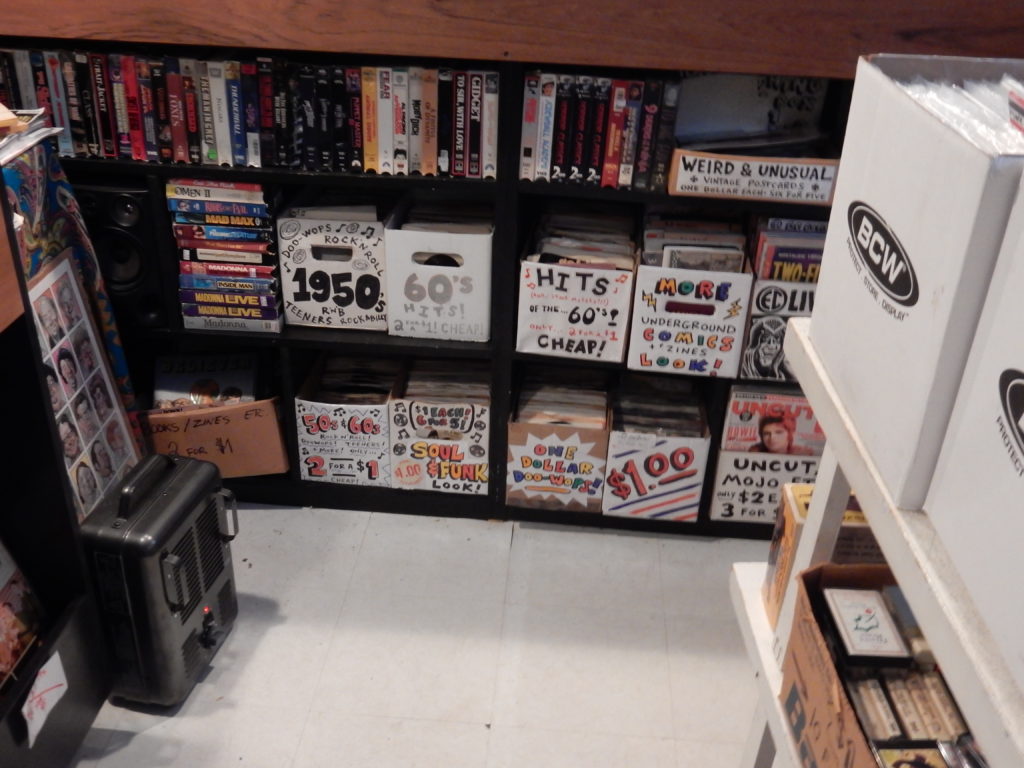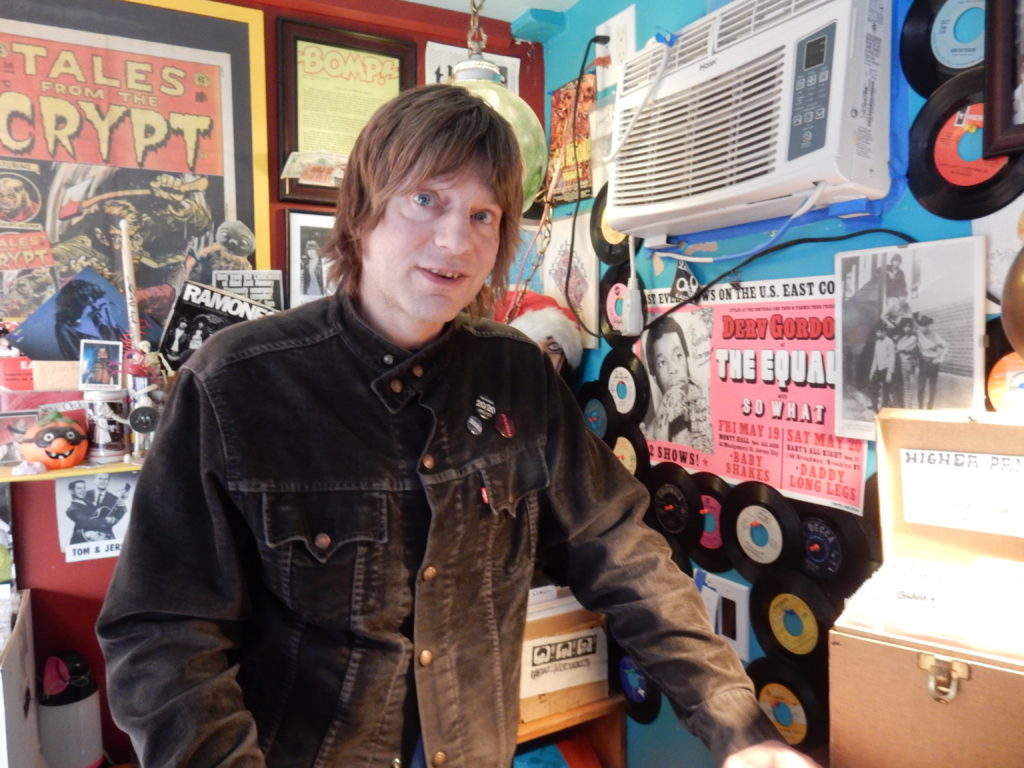 Here's a YouTube video titled Bushwick Brooklyn: Vinyl Records & Pizza, NYC courtesy of James and Karla in 2019, that shows what the Alley flea market has to offer – first store up is Rebel Rouser.
Here are a couple of the 45s I picked up while in the store –
first up, the Blue Comets doing Blue Eyes from Japan (in English)
Can't tell what I like better about this video – the air guitar, or the guy looking at his program. This is from 1966, and is part of a style known as Japan Group Sounds.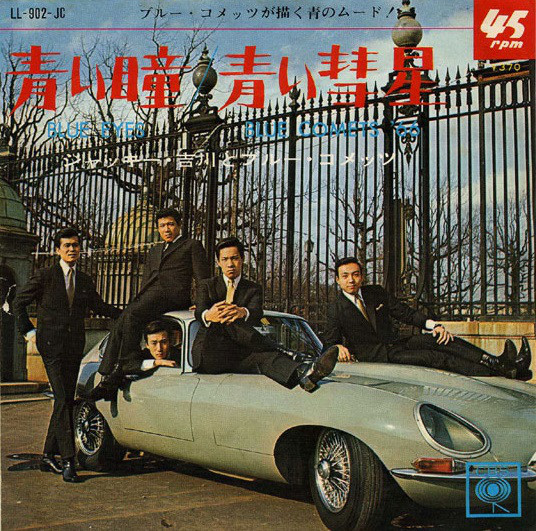 This is the Blue Comet's 45 of Blue Eyes.
And another, a soul song (with horns) from Los Canarios – Get on Your Knees from 1968.