Sound Garden – 1616 Thames St., Fells Point, Baltimore Md., 21231 Open
Founded in 1993, Sound Garden, Baltimore's finest, is located in the historic Fells Point district, among the cobblestones and bars. It's long been rated one of the best record stores in the US, making Rolling Stones' 2010 list of the 30 Best Record Stores in the USA, and Hoodline's 2018 list of Vital Vinyl: Here Are America's 50 Favorite Record Shops. Recently paid it another visit on a trip thru Baltimore, and it still lives up to its billing.
In addition to new and (reasonably priced) used vinyl, the store also features a wide selection of cds, dvds, t shirts, posters, books and other merchandise. But best of all, its huge. The store occupies over 6000 sq. ft., which it packs with its many and varied offerings. Not quite Tower back in the day, but much much larger than your usual neigherborhood hole in the wall indie shop we all know and love. They also have another location in Syracuse, New York.
Wanna go? You can find Sound Garden on our Record Stores Map.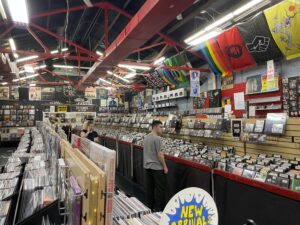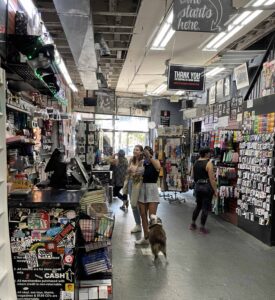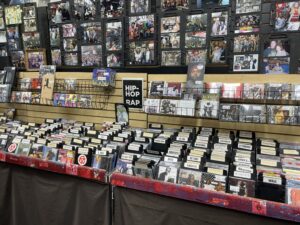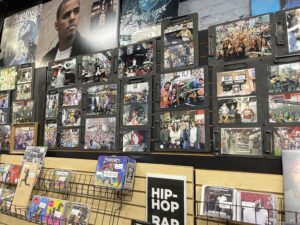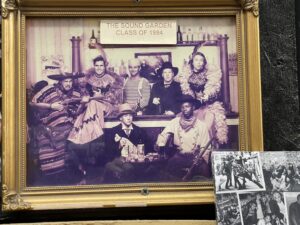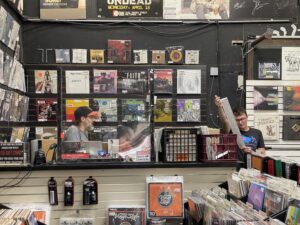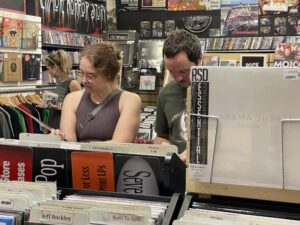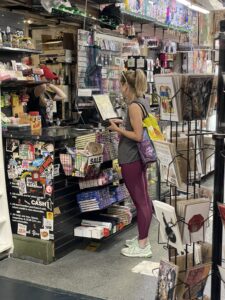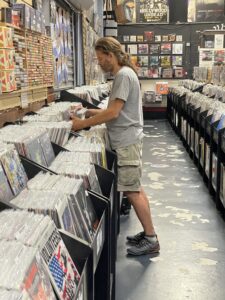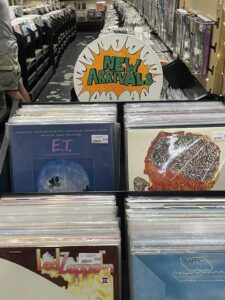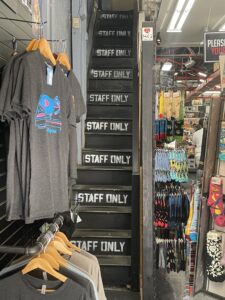 Here's a You Tube video circa 2015 interviewing Jimmy McMillan, then store manager, about the store.
And a Baltimore Magazine article from December 2013 titled For The Record interviewing the Sound Garden's owner Bryan Burkert, about the store and its history.
And a March 19, 2018 piece in the Baltimore Watchdog Local Record Store Turns Vinyl Into Gold about the store and its success in the age of streaming.
Sound Garden has had a number of in-store performances, including this March 2018 performance by Three Days Grace of Pain, from their 2006 album One-X.
Concert Archives gives you this list of Sound Garden in-stores so you can see some of the other musicians who have played at the store.
While at the store, happily purchased both Clarence Gatemouth Brown's Atomic Energy on Blues Boy, and a Sheryl Crow single – Run Baby Run.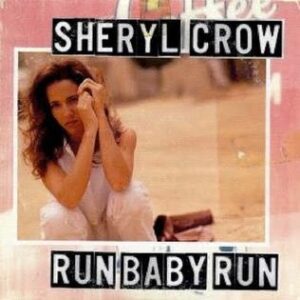 Clarence Gatemouth Brown was one of the early progenitors of the rock guitarist. Like T-Bone Walker, he first hit the scene when swing music, and big bands were popular. This record contains some of the sides he recorded for Peacock, putting both his excellent voice and guitar in front of a bigger band setting.
Here is My Time Is Expensive from the album, originally released on a 78 in 1950.
And Ms. Crow's Run Baby Run, from 1983, needs no introduction. First single from her first album.
And finally, a video tour which will give you even more of an idea of what the store has to offer.