Sounds  20 St. Marks Place Greenwich Village New York City
Closed.
When I went there in August 2012, when I originally wrote this post, it was but a shell of its old self, It had mostly cds and just a few records in the back.
But now, even that is gone.  Here's a Sept. 21, 2015 in the blog EV Grieve The Last Record Store On St. Marks Place Is Closing announcing its sad departure.
But back in the day, it was filled with used records everywhere.  I bought so many records there, I couldn't even begin to name them all.  One of my personal favorites was by Earl Hooker – There's a Fungus Amung us – a great blues record from 1972 that sounds a lot like Booker T.
This was once full of records.  All of these bins and more.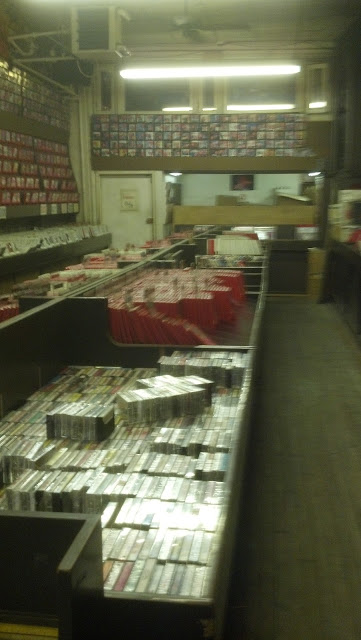 This was all that remained of their record collection in 2012.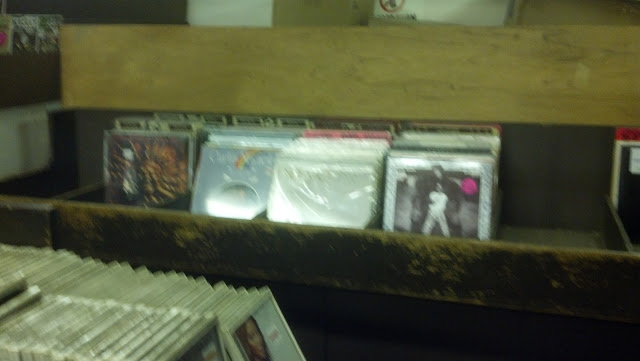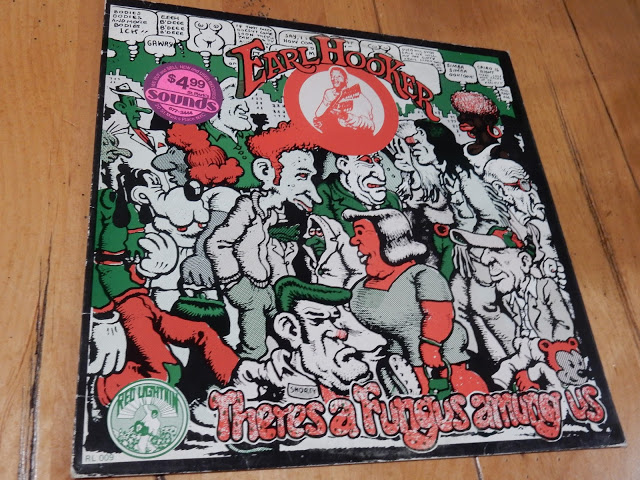 Ah, dig the purple Sounds price tag.  How many records do I have the bear that?
Here's a link to a story by Binky Phillips titled
Stars In A Record Store
 that recently appeared in the Huffington Post about various stars who visited Sounds back in the day.  Hey, how come he didn't mention me?
And here's a picture of the Sound's bag.