In Your Ear – 72 Mt. Auburn St., Cambridge, Massachusetts 02138
Open
In Your Ear has three locations – one in Boston, one in Providence (Rhode Island) and the third, the store pictured below, in Cambridge.  First visited it when I was in college, visiting a friend who was going to Harvard.  Came back recently on a trip to Boston, and nothing had really changed.  Still down in the basement, with records of all genres everywhere.  Gentlemen, start your diggin'.
Consistently rated as one of the best record stores in Boston, and made Thrillist's February 2015 list of the 21 best record stores in the United States.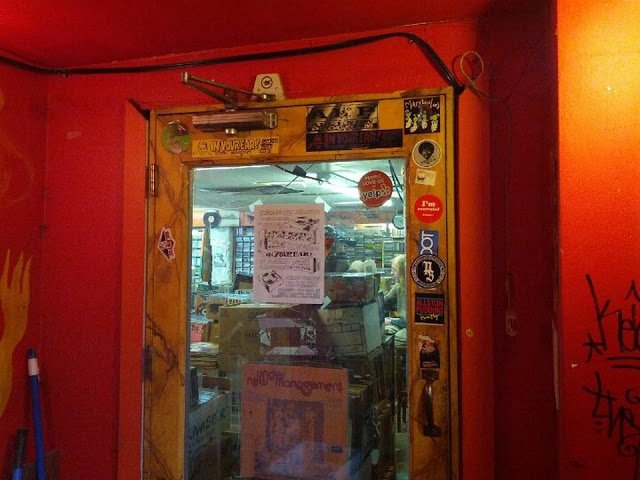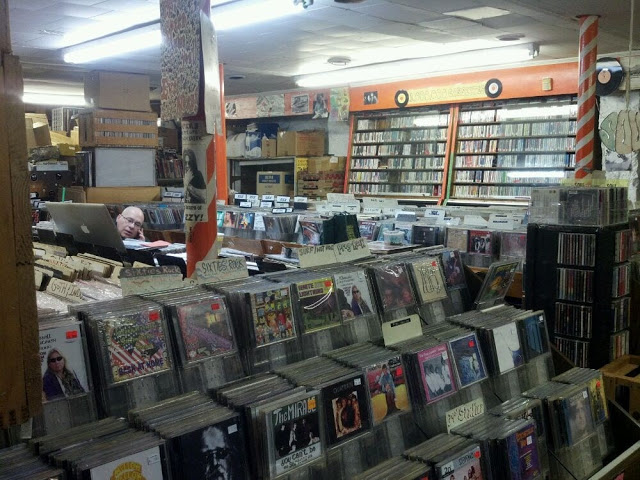 Here's an article by Laura Hatt that appeared in the Harvard Crimson in February 2016 Out of Sight, In Your Ear interviewing one of the store's owners, Mark Henderson, about the stores and their history.  When he says he buys everything, he isn't kidding.