Midnight Records – W. 23rd Street, Chelsea NYC – closed
Spent many a happy hour and quite a bit of coin in this store when it was open.  Unlike many of my other haunts, I mostly bought new records here (though they did have a few used records).  This was mainly a place for reissues of a host of lesser known 60s bands, mostly as compilations.  It also had its own label (Midnight Records) which issued a number of garage revival records that were quite good.  One of my personal favorites was the Cheepskates – Run Better Run from 1984.  The shop was owned by J. D. Martignon, and always had something good playing on the stereo, which is  how I first learned of the Jam.  They featured a number of books about music too, and had a guide to compilations, if I'm not mistaken.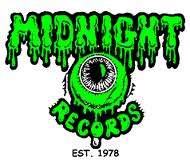 An article titled
Record Stores: Out of Site, Not Obsolete
appeared in the NY Times on September 29, 2009 and described what Midnight (and Vinyl Mania's) owners were then doing since the store closed to continue selling records.
Here's a picture of J. D. Martignon, who passed away in 2016.
And here's the Cheepskates performing Run Better Run live in 1984.
Here's an article from the blog It's All The Streets You Crossed Not So Long Ago from 2005 titled
Midnight Records
with a more in-depth look at the store and the label, and the unfortunate court battle fought over bootleg records (I'm shocked.  There's gambling in Rick's Cafe).  Alas, no pictures of the store are featured in the article.
Have scoured the Internet looking for pictures of the store without success.  Any help would be greatly appreciated.