Mr. Cheapos – Mayfair Shopping Center, 46 Jericho Turnpike, Commack, Long Island NY  11725
Open
For me, this is the 'other' Mr. Cheapos, but if you live further out on the Island, this is 'your' Mr. Cheapos.  Currently he has two stores, one here and the other in Mineola.  While he has less records than he used to, its still happy hunting.  All the usual suspects are amply represented, both used and new, including rock, blues, jazz, country, soul and reggae.  He also has a nice collection of picture sleeve 45s (shown below) and cds .
Had a good trip the last time I was there.  Good finds included a Feist record The Reminder, and a Janis Joplin bootleg.
My best find was several trips ago, when I found a first press of the 13th Floor Elevators – Easter Everywhere (1967) at quite a nice price.  The 13th Floor Elevators were a 60's psychedelic band hailing from Texas best known for You're Gonna Miss Me.
Wanna go?  You can find Mr. Cheapos – Commack on our Record Stores Map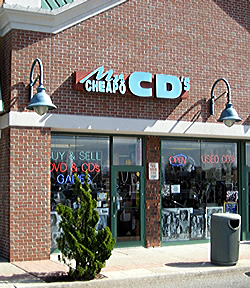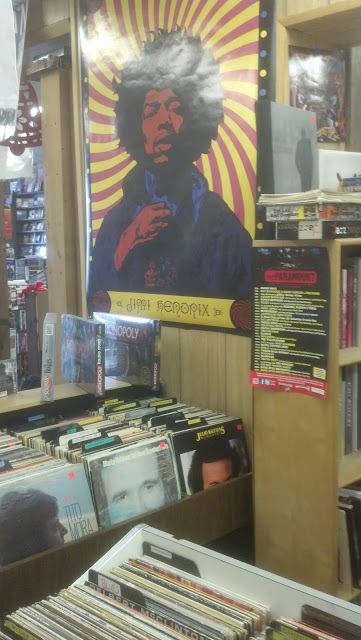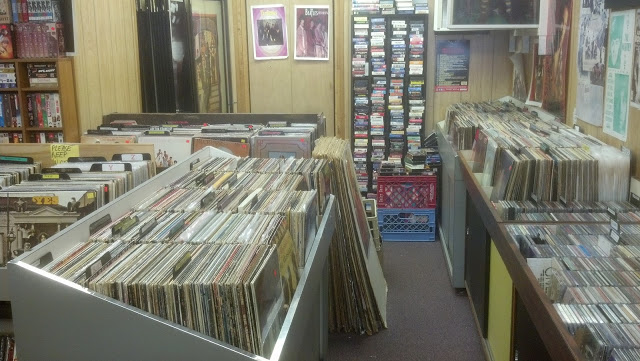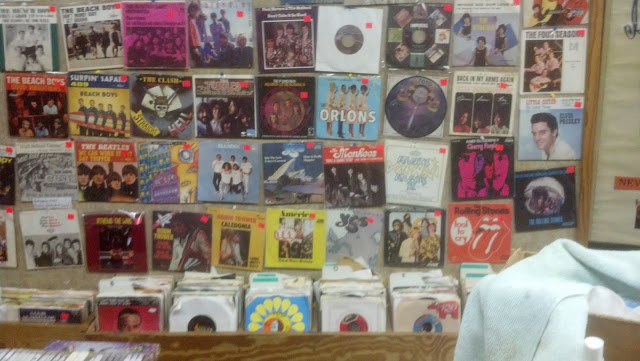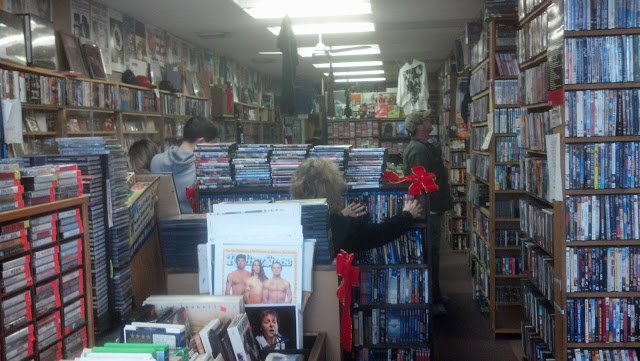 Here's a link to an article in Newsday Mr. Cheapo Record Store Franchise Turns 30 with an interview with its owner Stu Goldberg.
And another that appeared in the Commack Patch in June 2013 Vinyl Revived At Mr. Cheapo.
And here's an interview with Stu Goldberg about the stores and their history Music You Can Touch And Feel At Mr. Cheapo's CD And Records that appeared on My Long Island TV in June 2016.
Here's a June 28, 2017 piece from TBR Newsmedia, A Modern Day Renaissance For Two Smithtown Record Shops interviewing both Stu Goldberg and his son Josh (who now helps run the stores) about the stores and their history.  (A minor quibble – neither store is actually located in Smithtown proper, with Mr. Cheapo's in Commack and Record Reserve then in Kings Park, now in Northport).
Finally, a link to a You Tube video titled Record Store Showcase 16 which gives you a video tour of Mr. Cheapo's of Commack Long Island.